HOUSE IN YARMOUK
Private Villa Yarmouk Kuwait 2017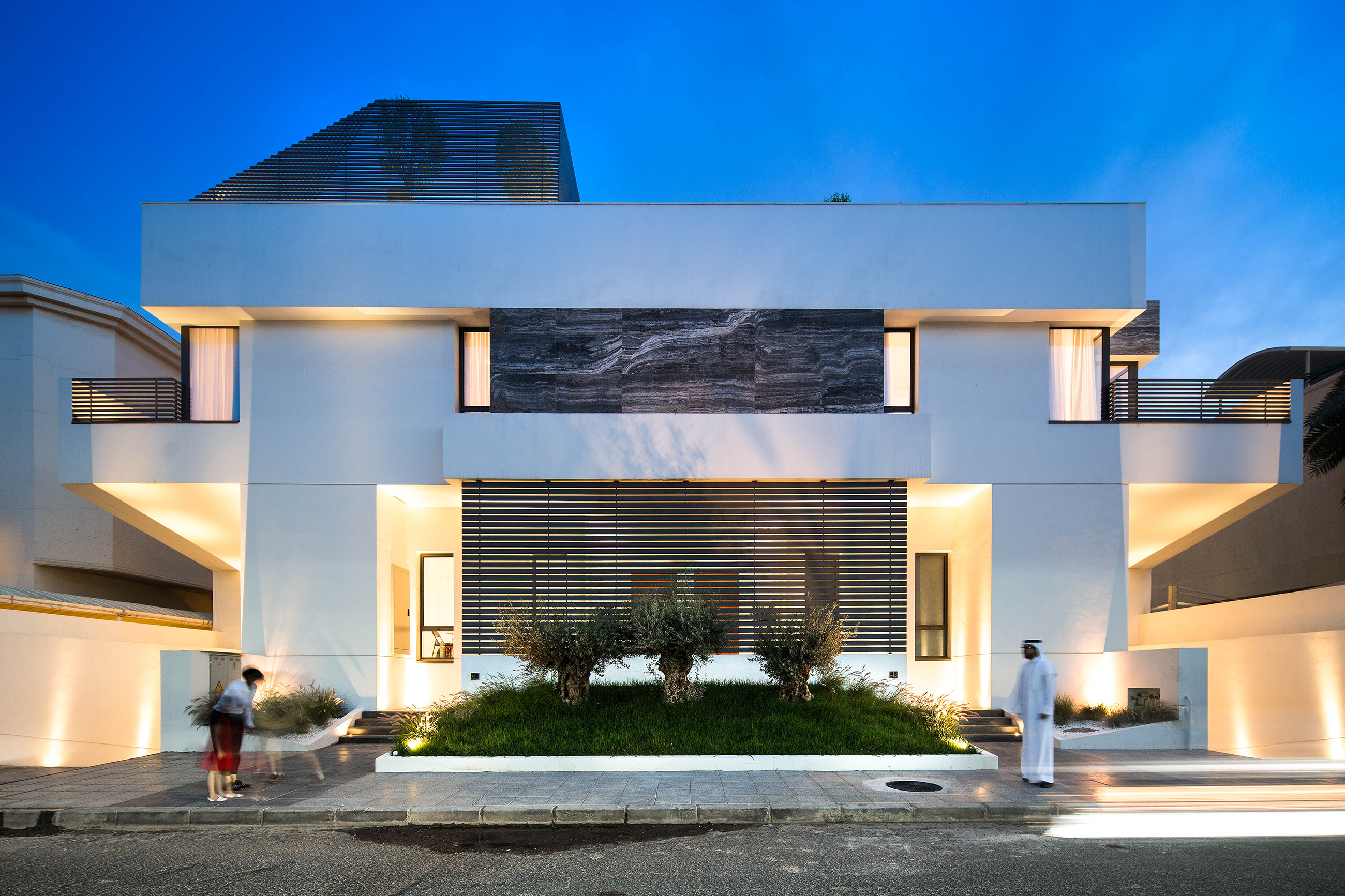 This Kuwait City house by Studio Toggle is home to two independent young families. The volume is divided in the middle into two identical units housing the private quarters of each family.
These identical units are joined on the top and bottom by a shared roof terrace and a common basement that has parking facilities for 10 cars and a banquet hall.
Design
Hend Almatrouk, Gijo Paul George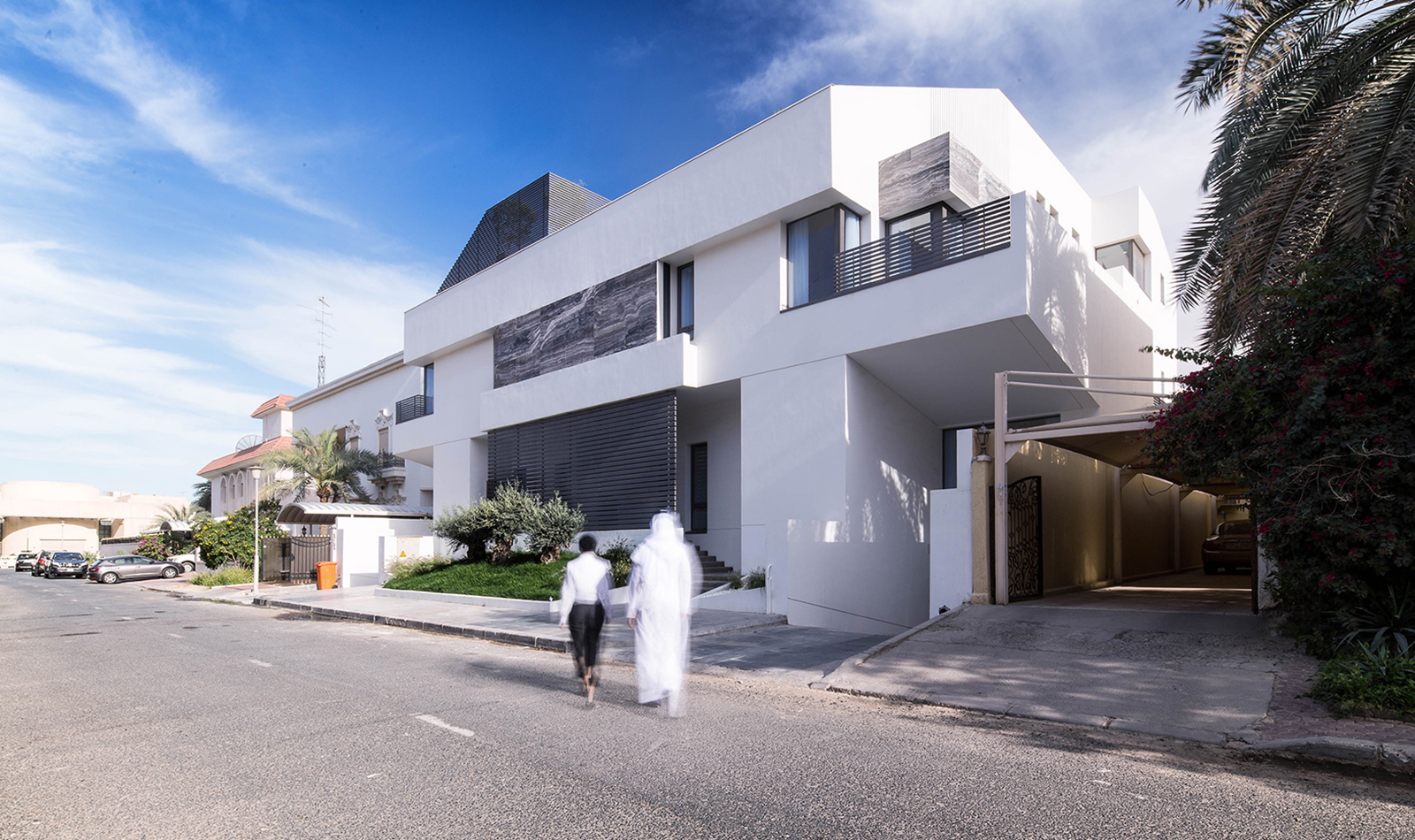 The client's brief called for a very dense program relative to the allowed footprint and also for the two units to be identical and side by side. This posed multiple challenges to the architects in terms of finding a balance between enclosed and open spaces, as well as bringing sufficient natural lighting to all areas of the house. The architects chose to address these challenges in an incremental manner by creating light wells, balconies and decks affording varying degrees of transparency and porosity throughout the building. This approach resulted in a choreographed sequence of naturally lit spaces with a well-defined hierarchy dictating its degree of privacy.
The exterior of the house is finished in an austere palette of smooth white cement render contrasted against natural silver travertine and the rough grey finish of the window frames and louvres. The louvres afford necessary privacy to the stepped entrance foyer and the roof garden. The louvres also soften the contextual impact of the crisp white massing.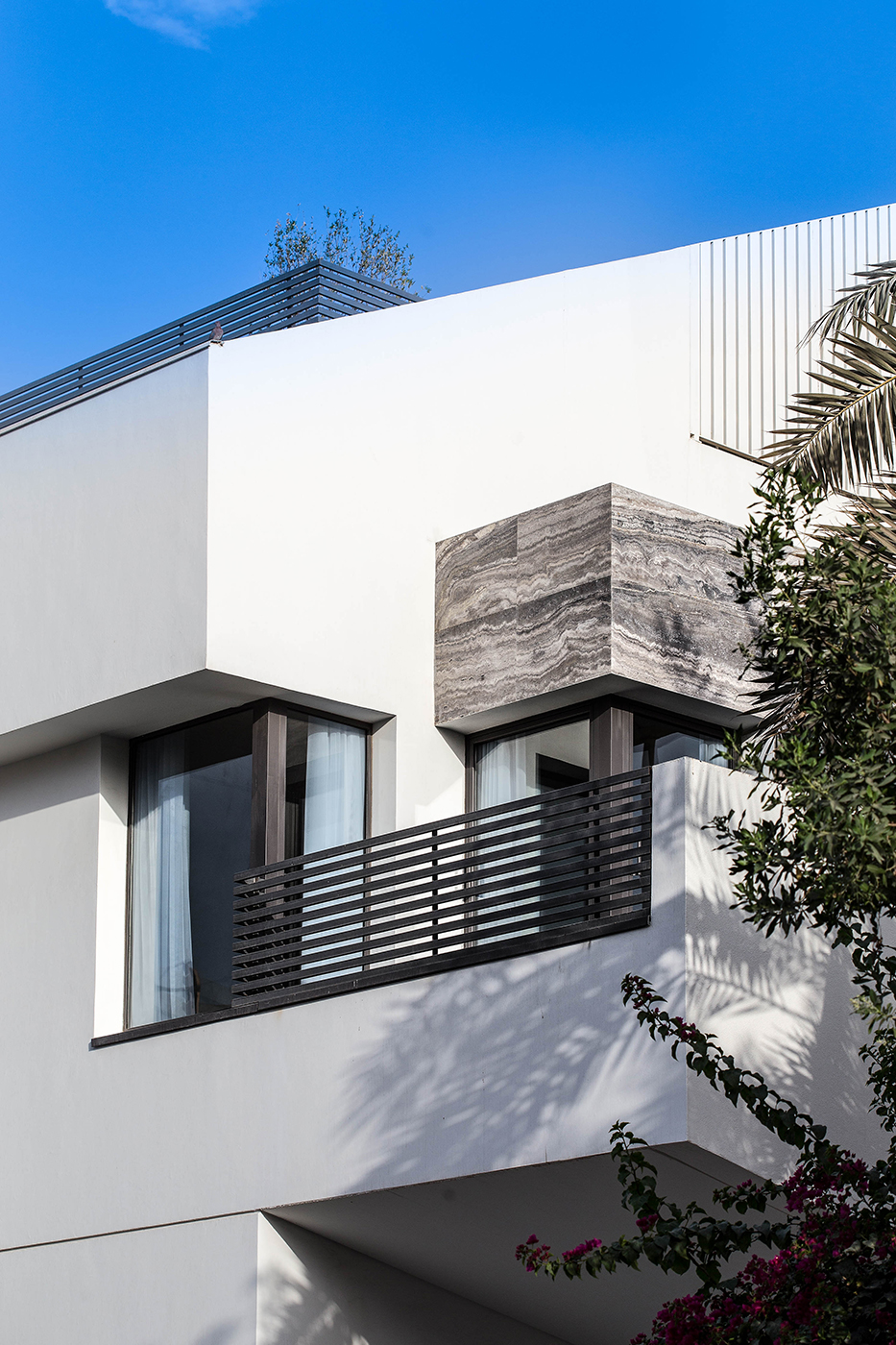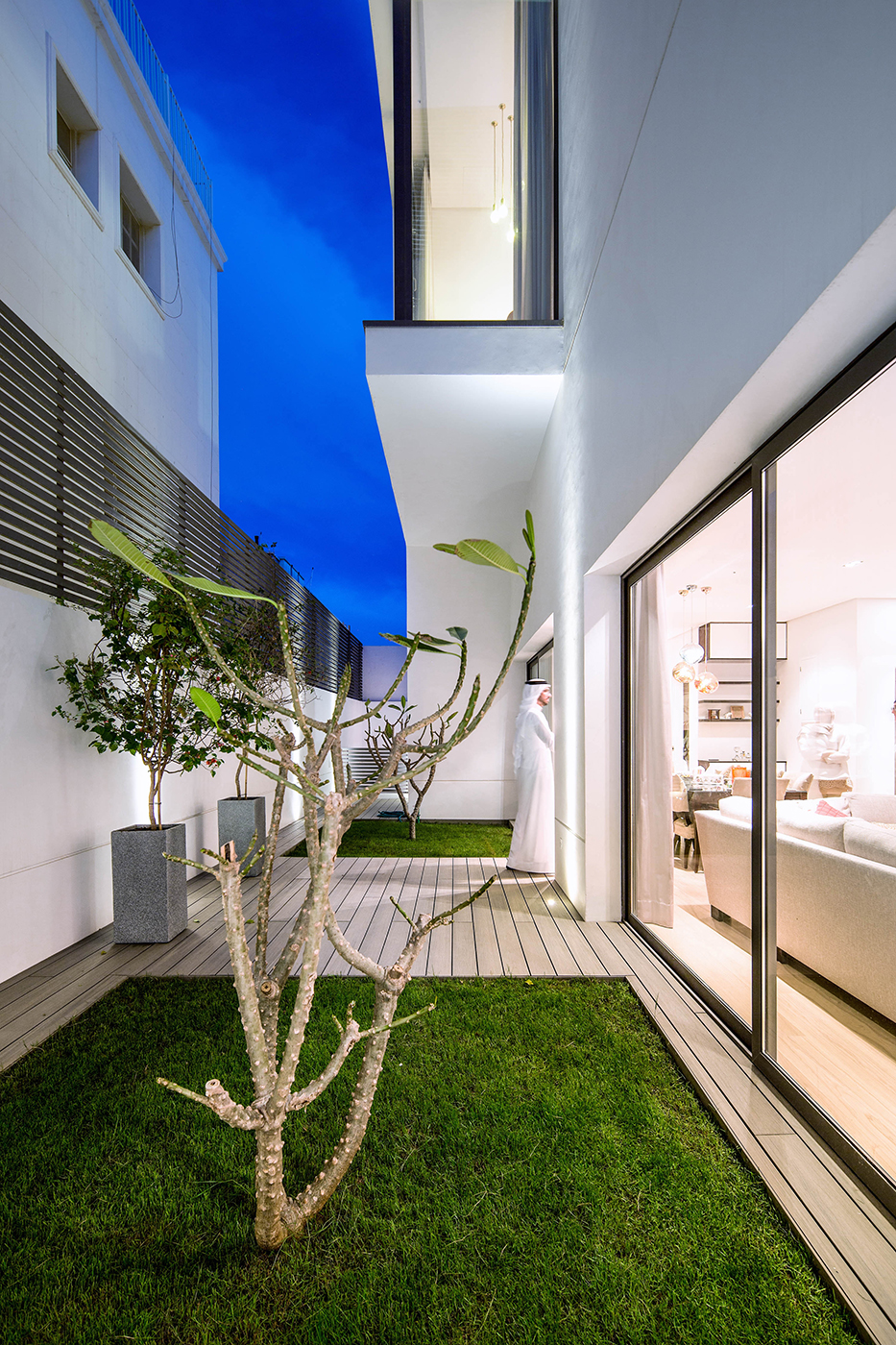 The materiality of the interiors is driven by the hierarchy of the space, ranging from a dramatic music room finished in an aptly titled scandalous marble, to the almost Scandinavian simplicity of the upper levels that houses the bedrooms, pantry and the informal reading room. Subtle warm tones, achieved by a combination of silver travertine cladding with white oil finished ash parquet, set the mood for the ground floor living and dining areas. Strategically located gardens, so private they could be secret, fosters greenery and light for the social spaces including the banquet room in the basement.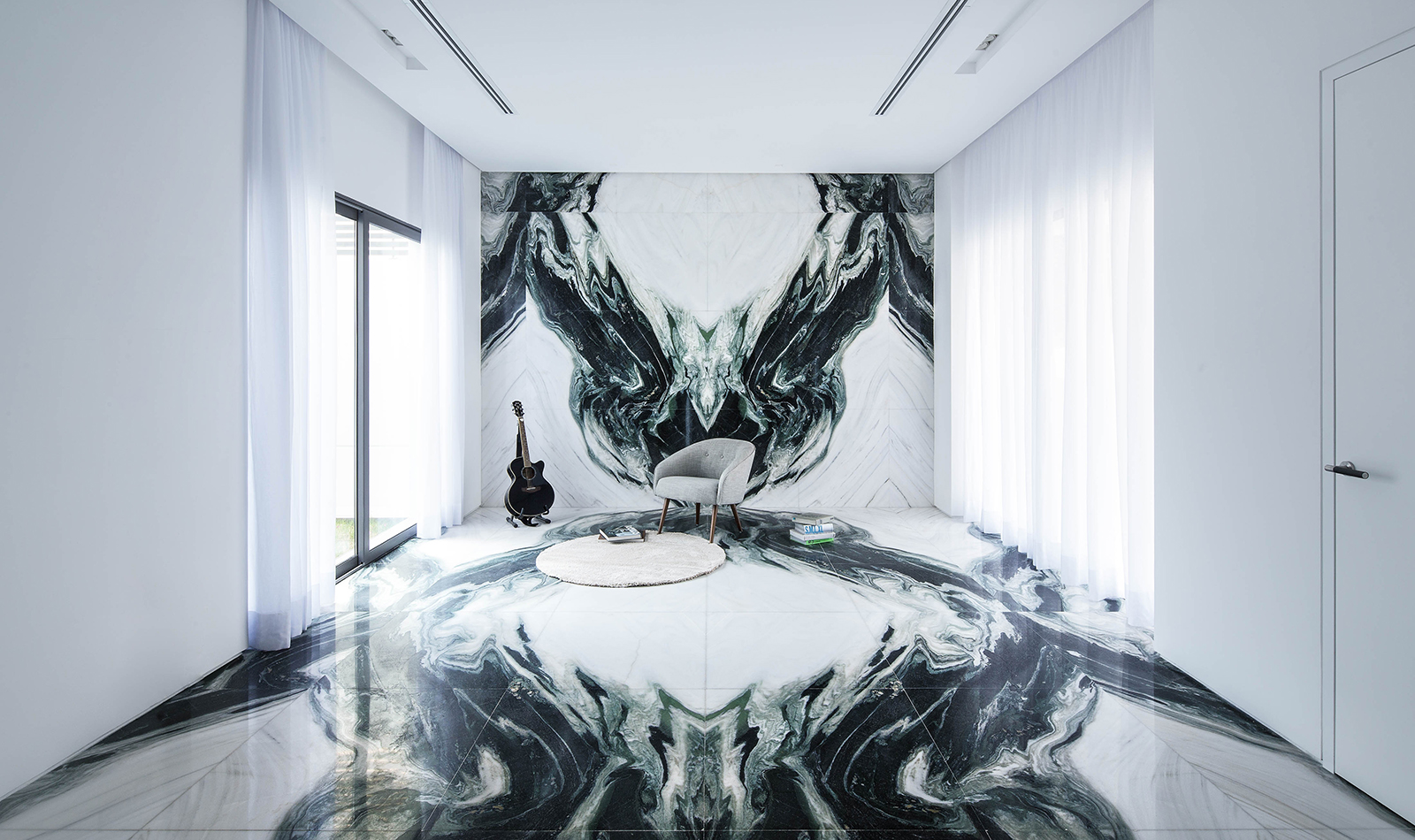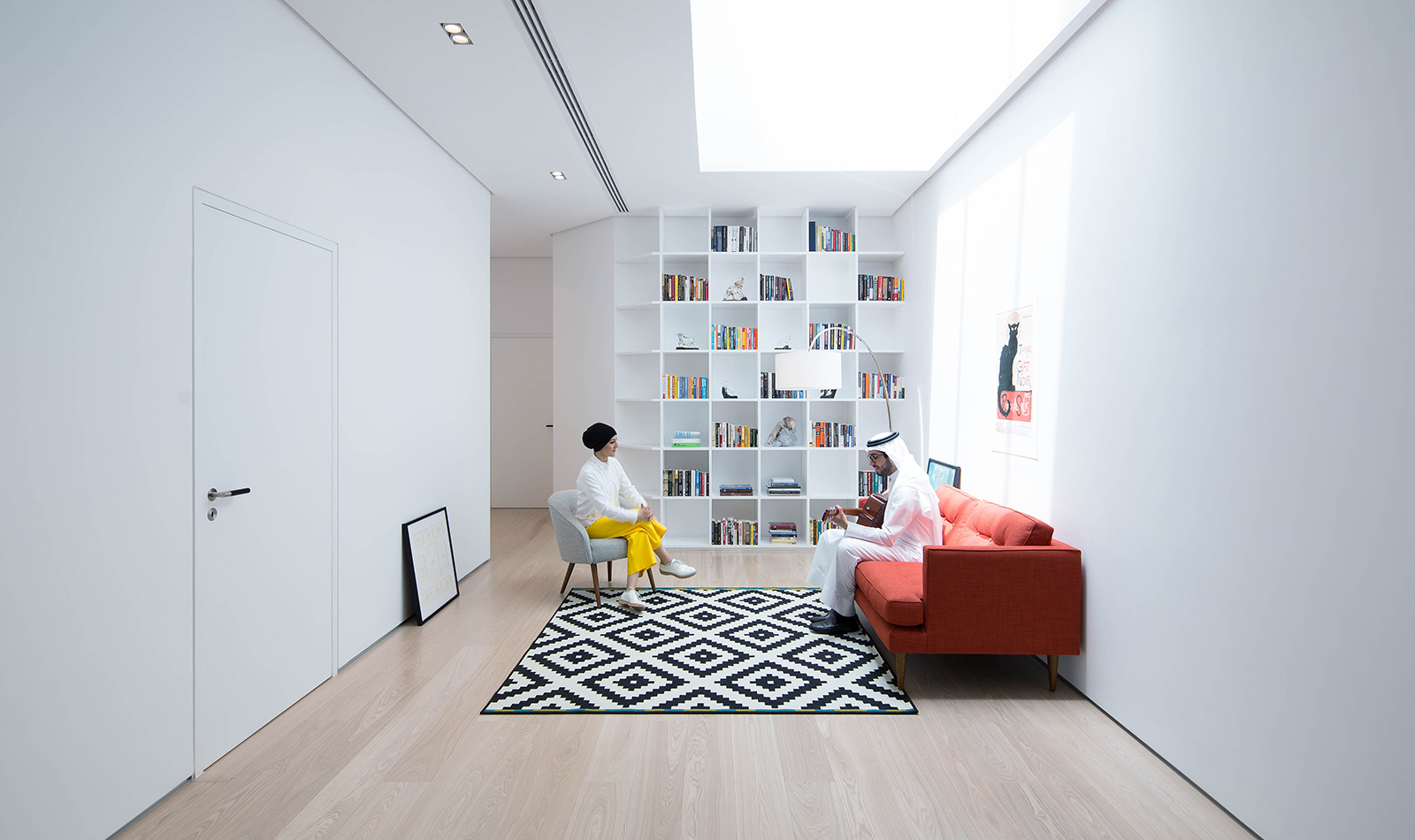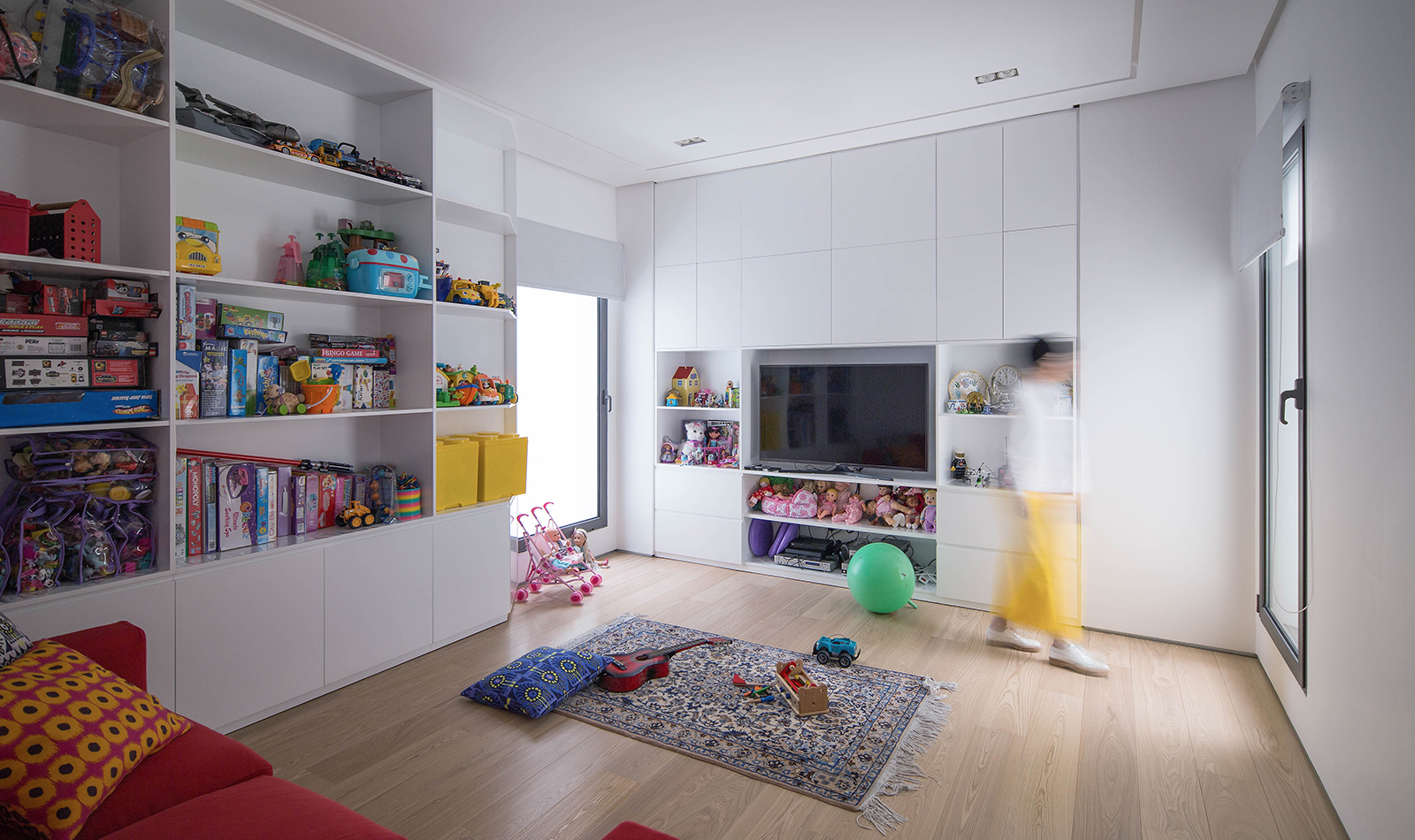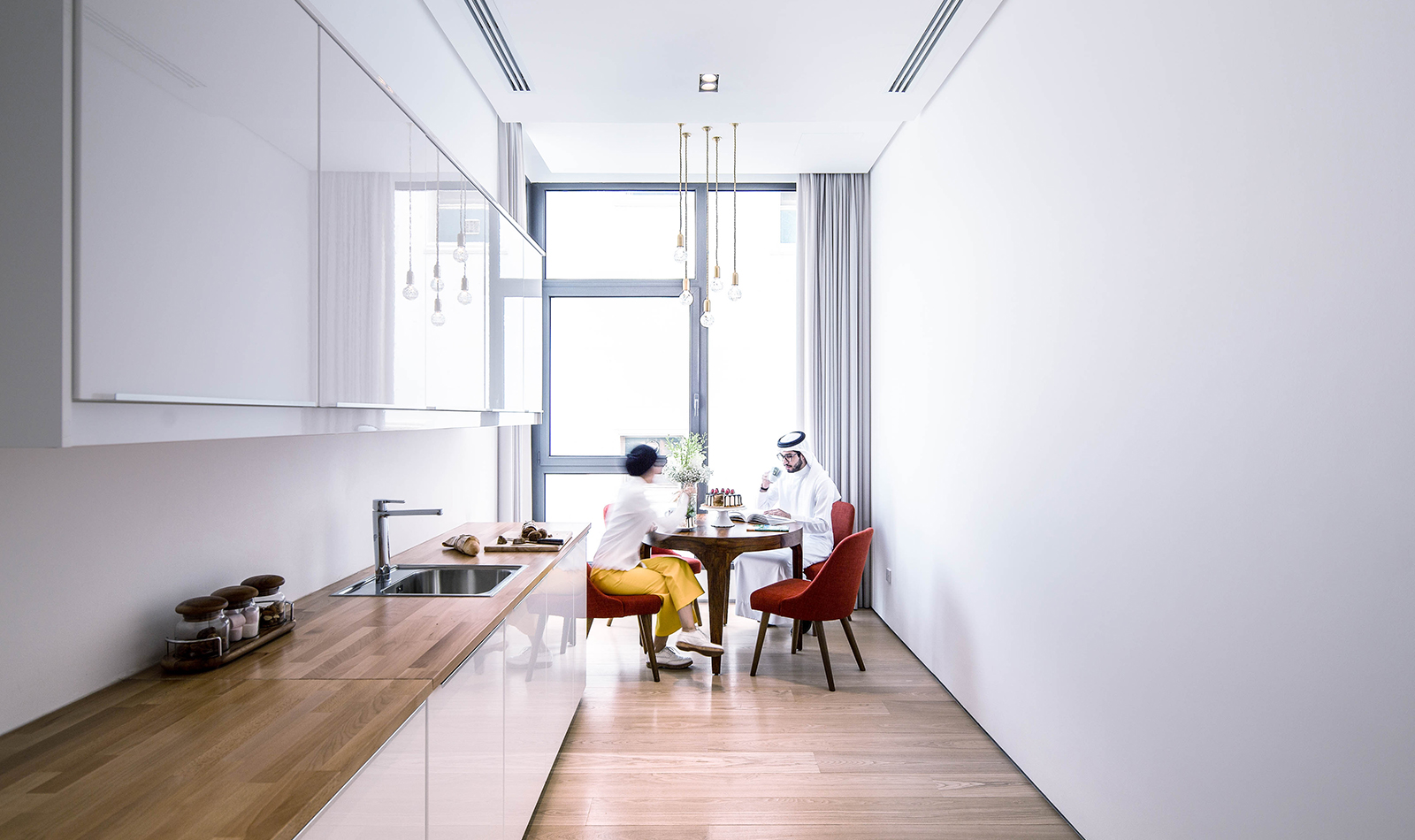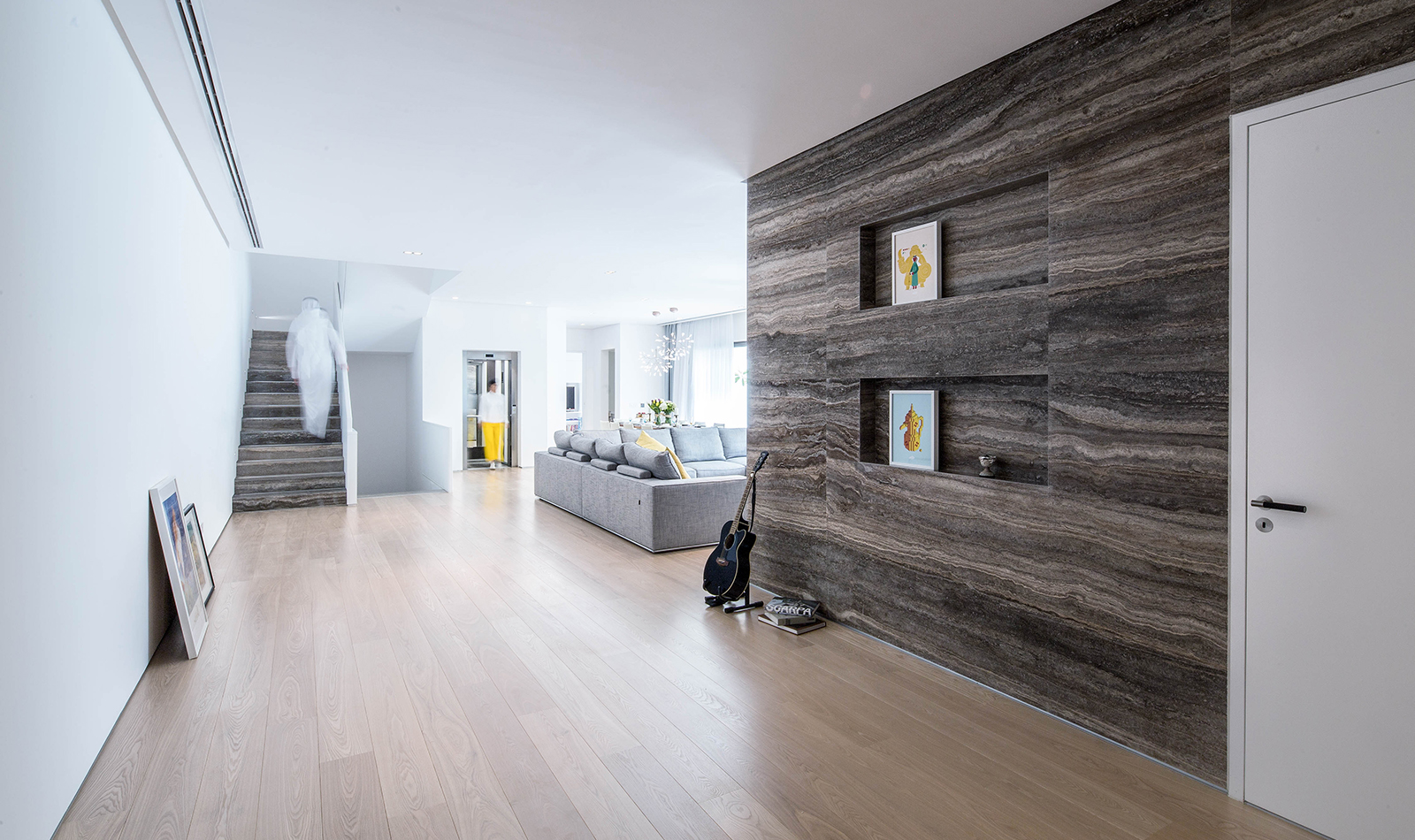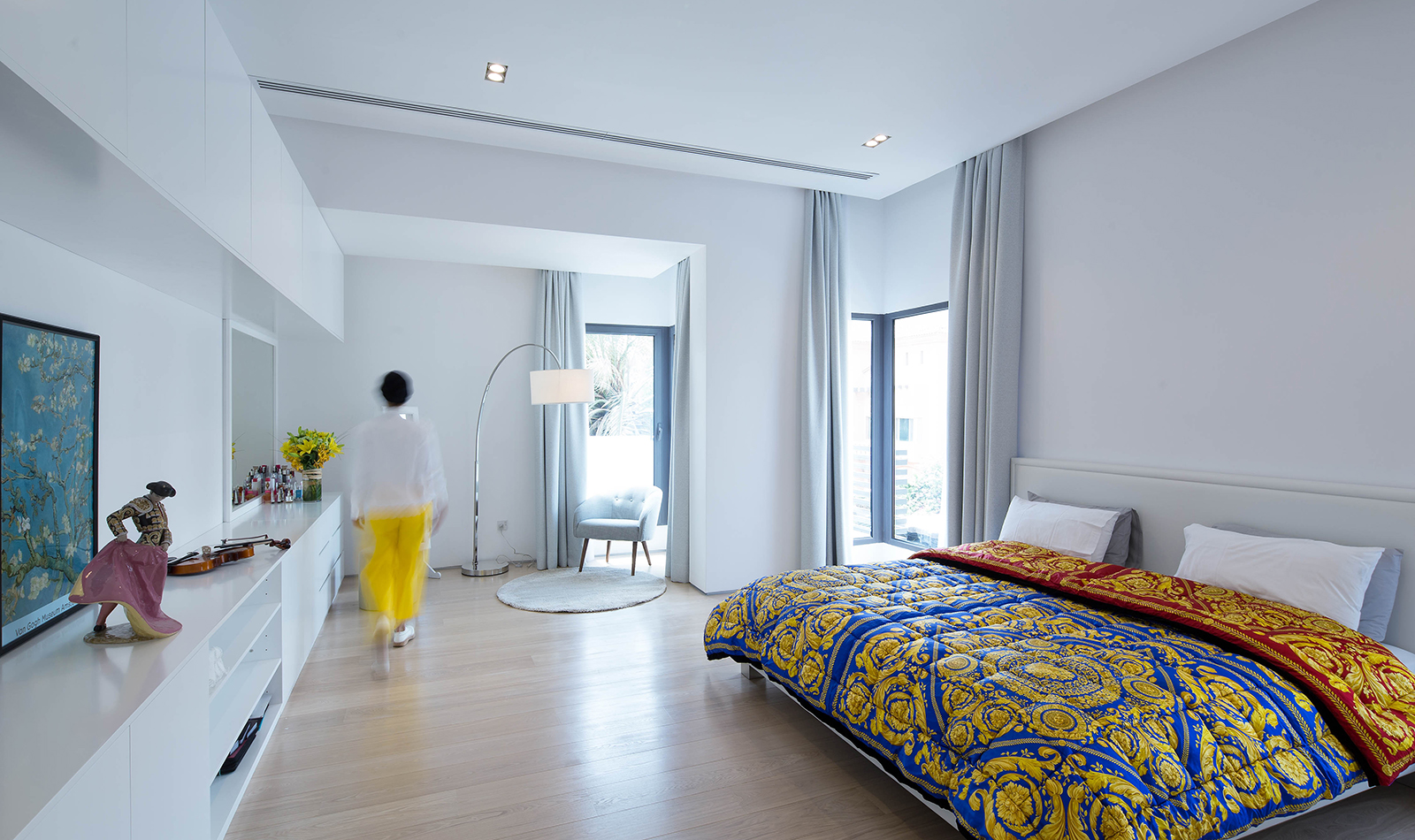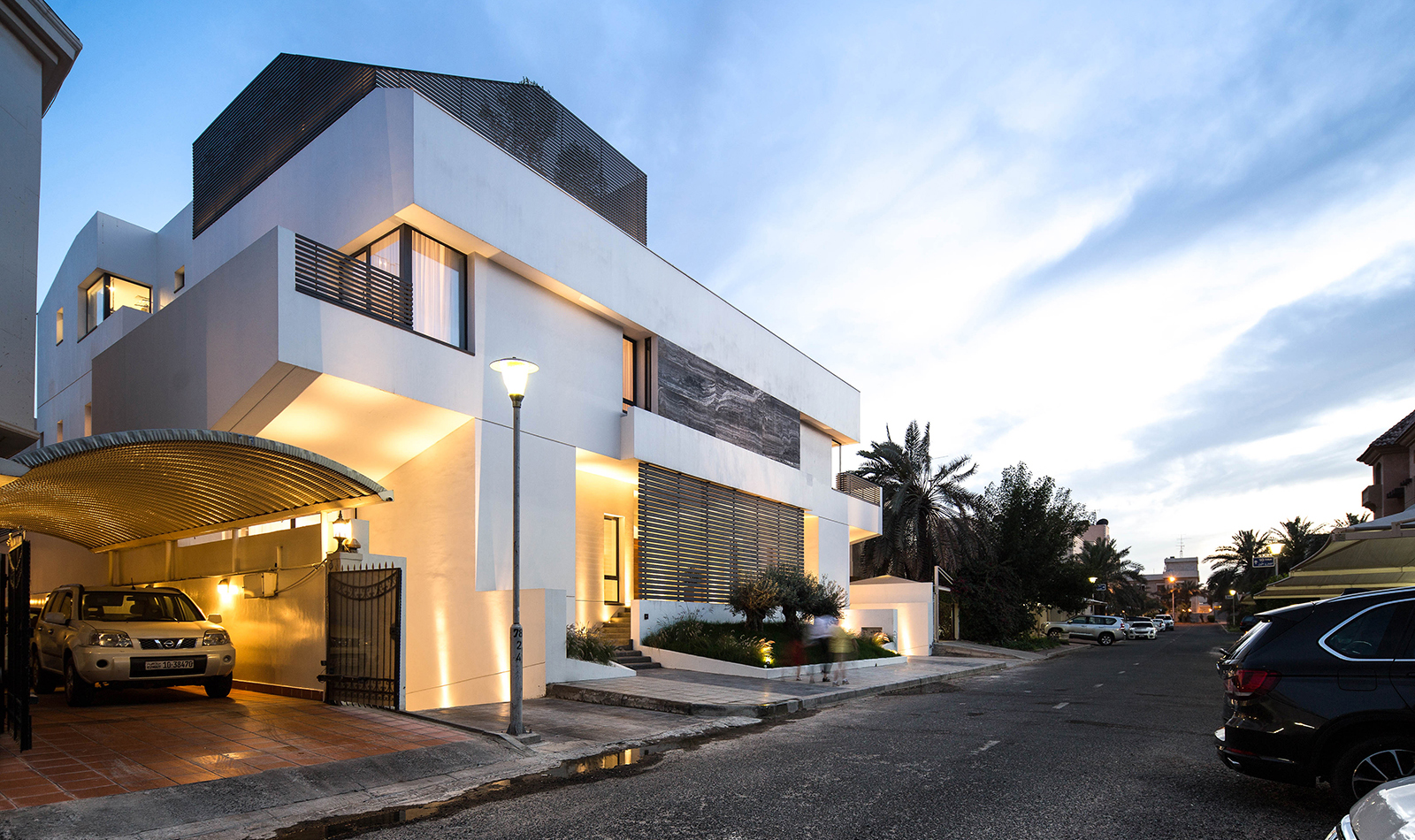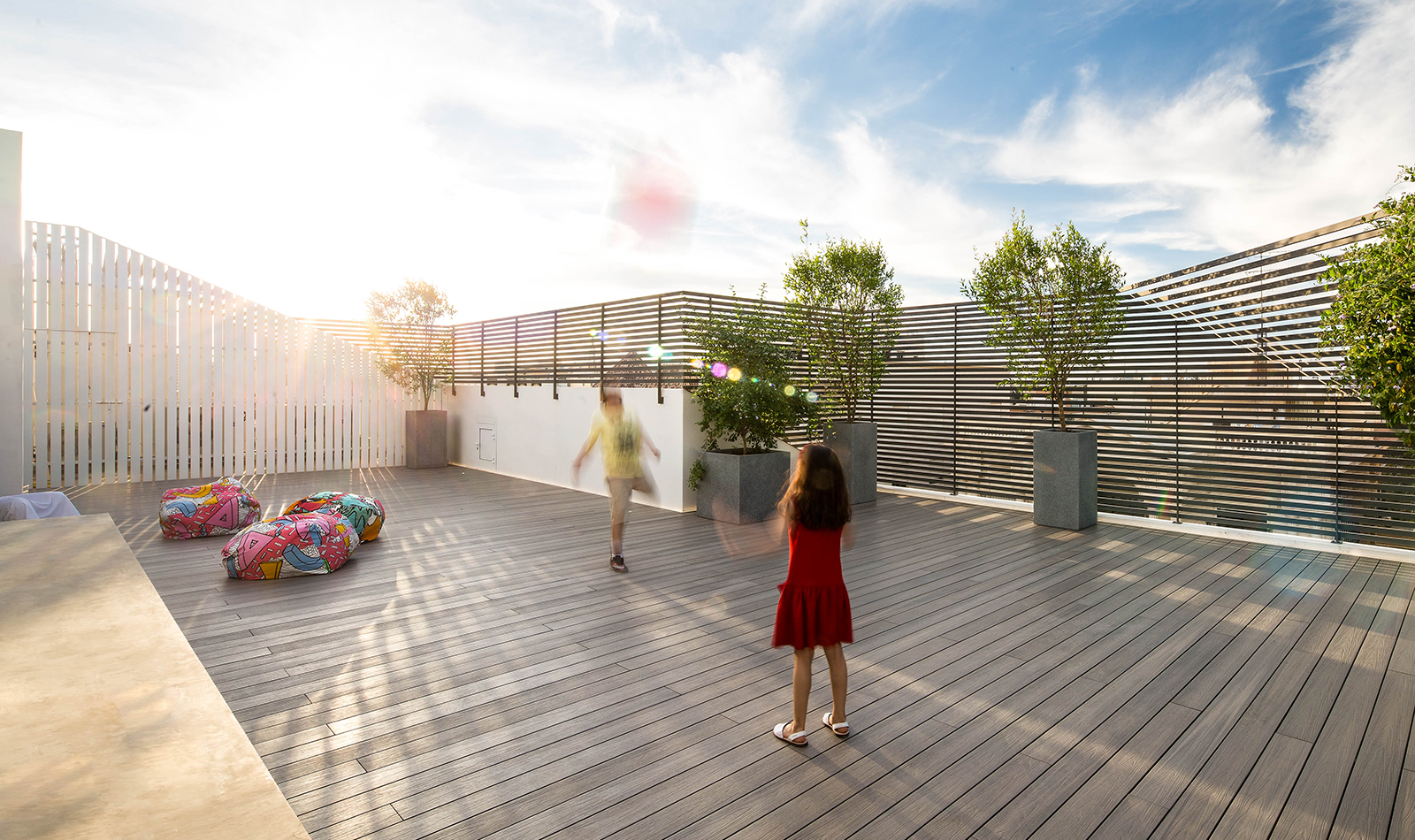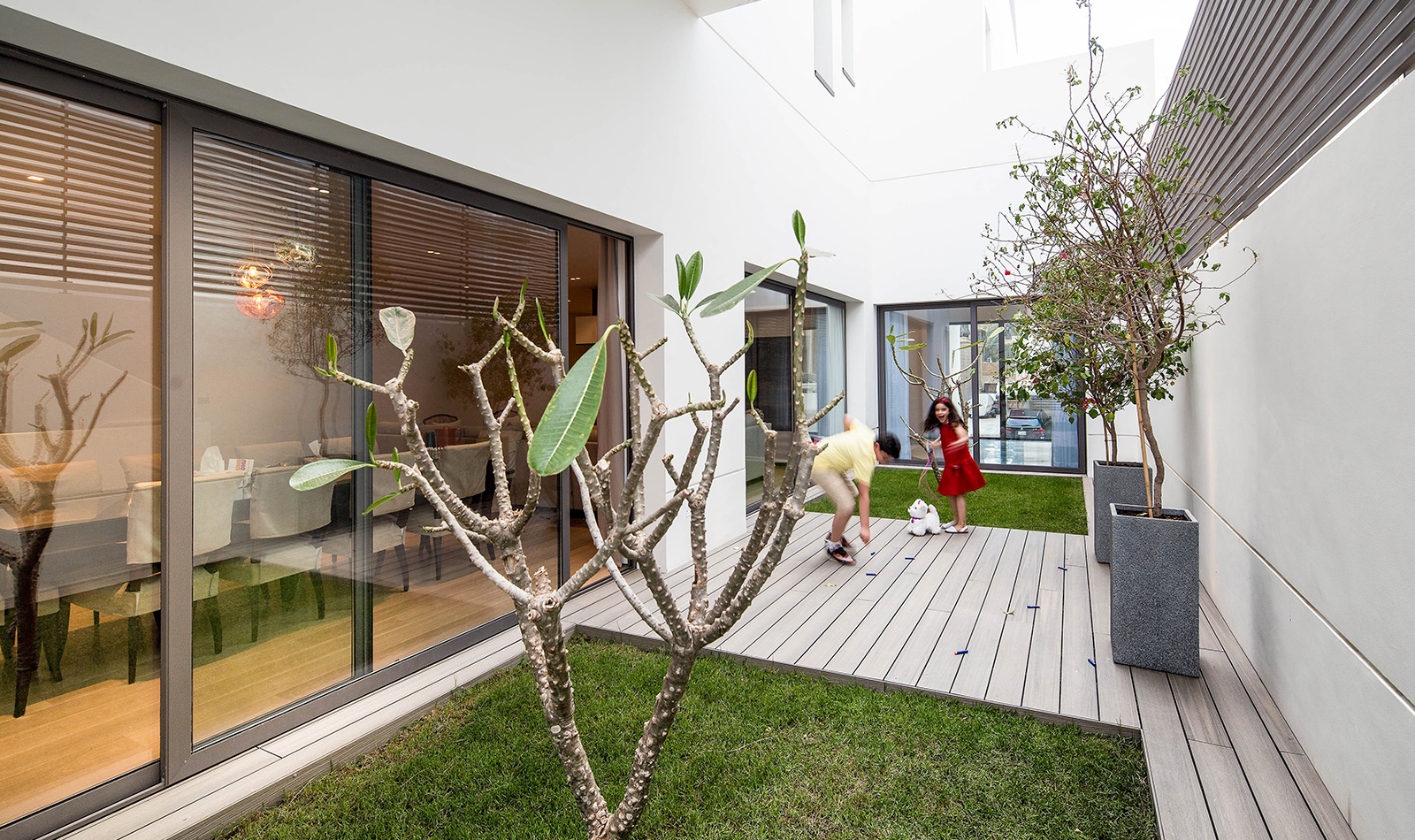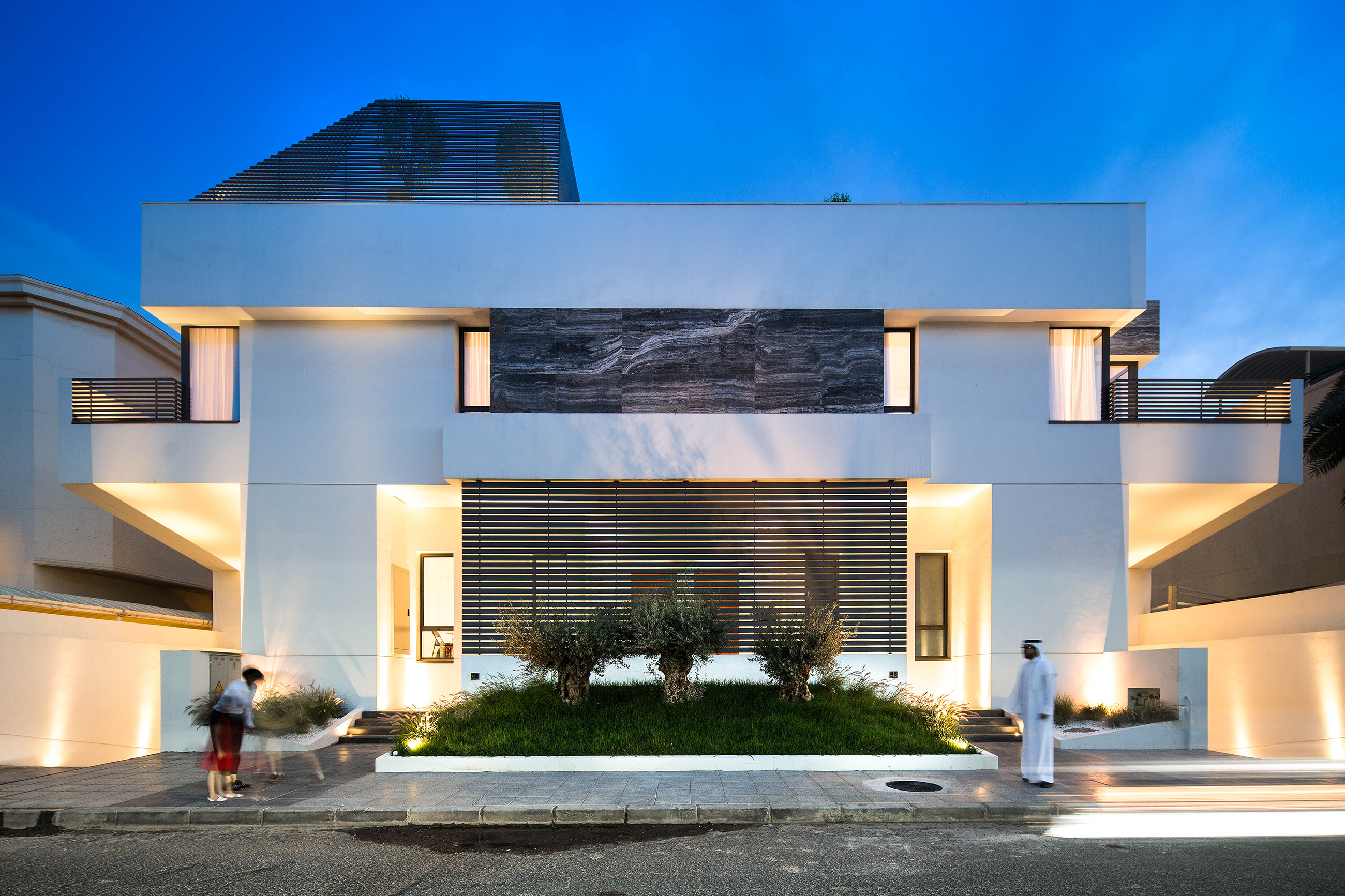 RELATED PROJECTS
Private Villa Al Bidaá Kuwait City 2016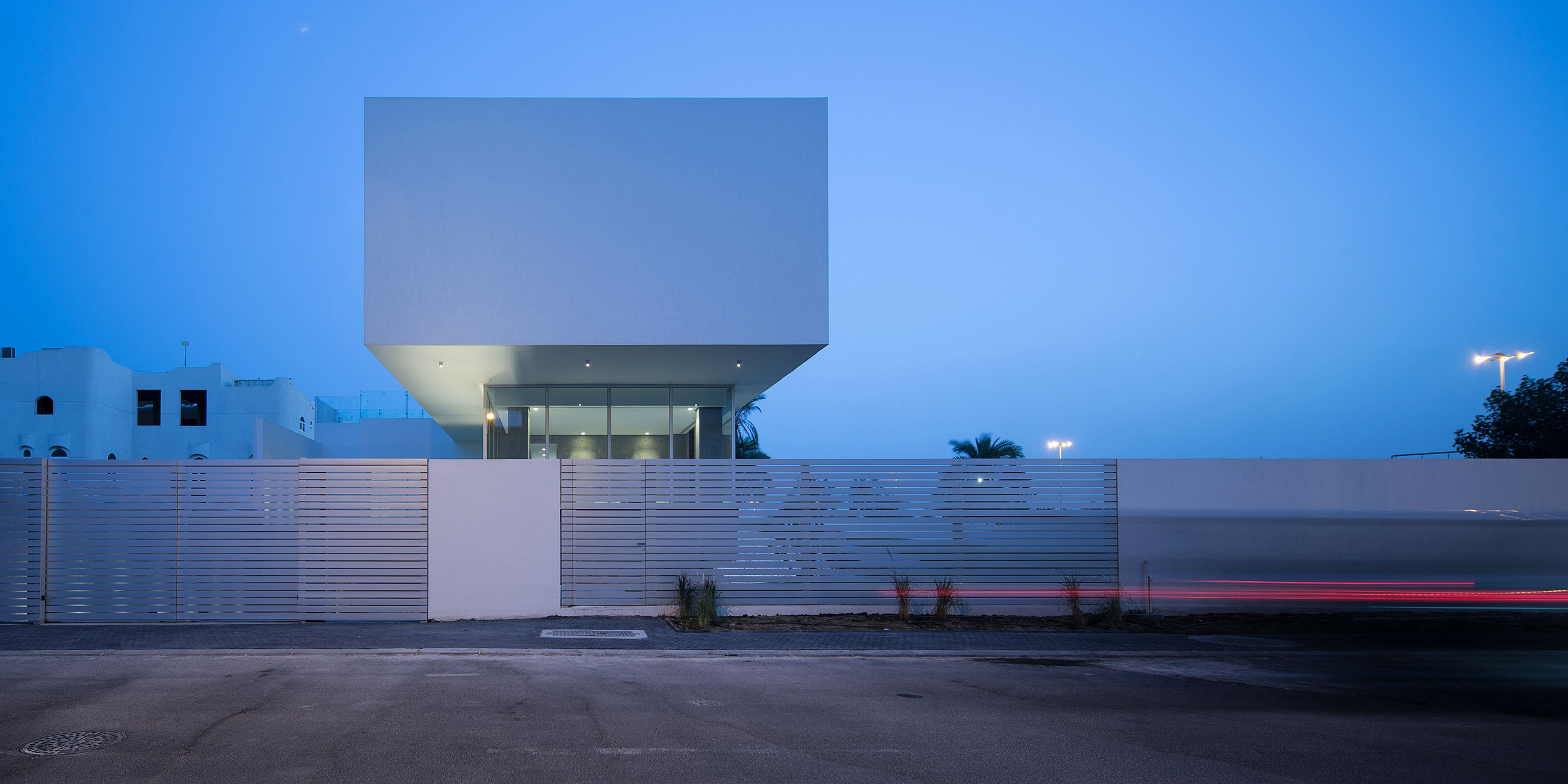 F.LOT:
Private Villa Al Bidaá Kuwait...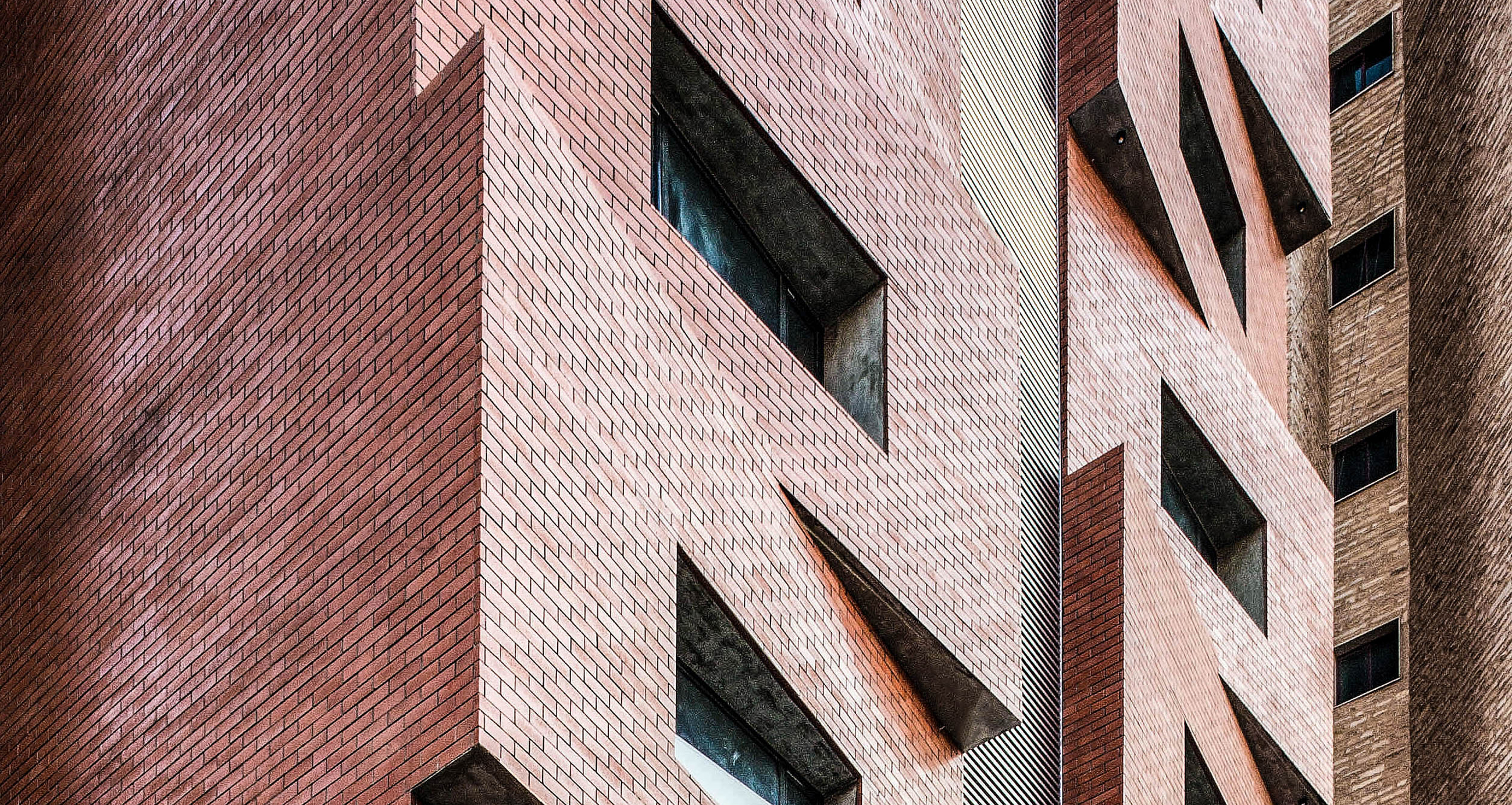 EDGES APARTMENTS:
Dynamism and Drama