HOUSE IN YARMOUK
Private Villa Yarmouk Kuwait 2017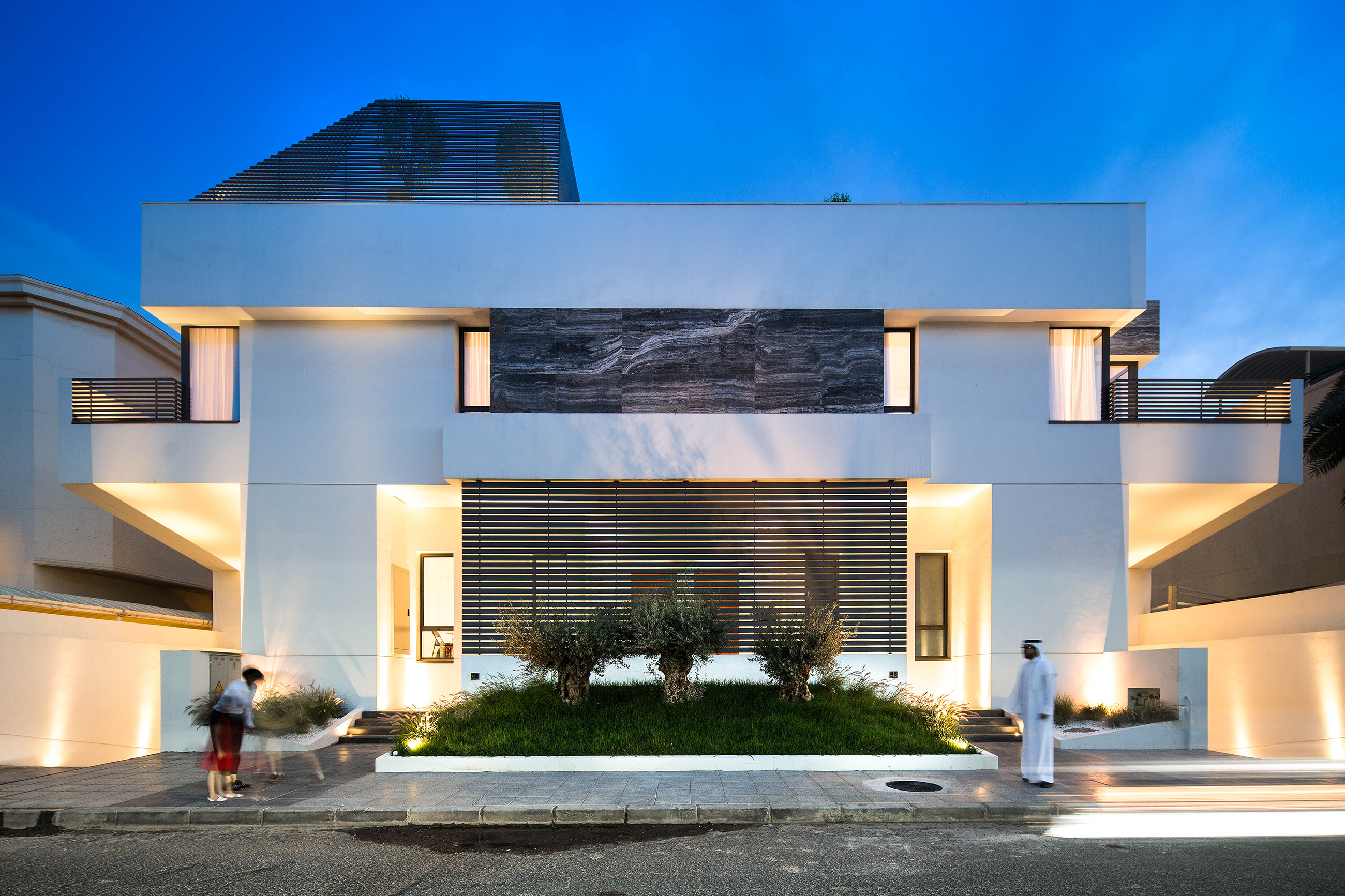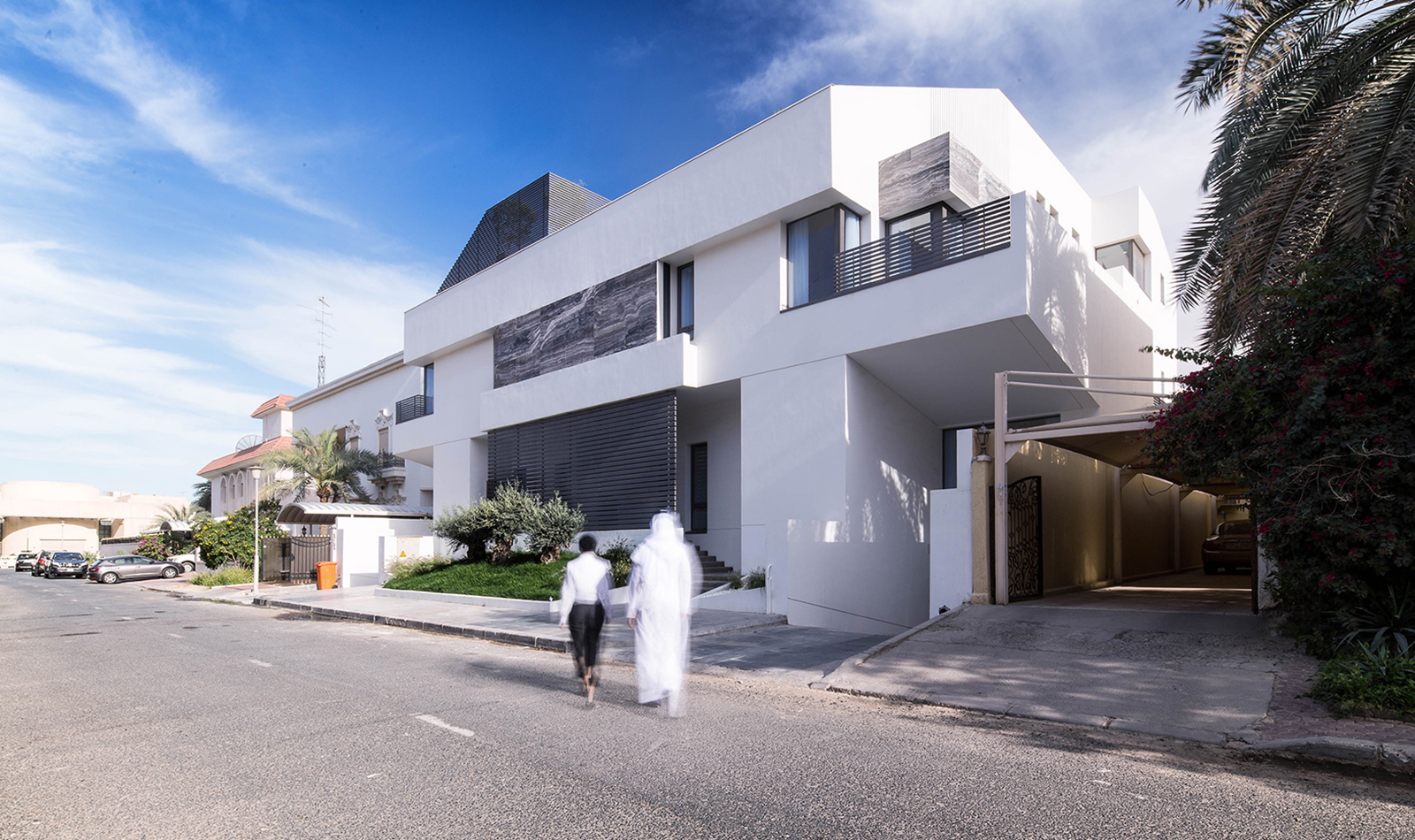 The client's brief called for a very dense program relative to the allowed footprint and also for the two units to be identical and side by side. This posed multiple challenges to the architects in terms of finding a balance between enclosed and open spaces, as well as bringing sufficient natural lighting to all areas of the house. The architects chose to address these challenges in an incremental manner by creating light wells, balconies and decks affording varying degrees of transparency and porosity throughout the building. This approach resulted in a choreographed sequence of naturally lit spaces with a well-defined hierarchy dictating its degree of privacy.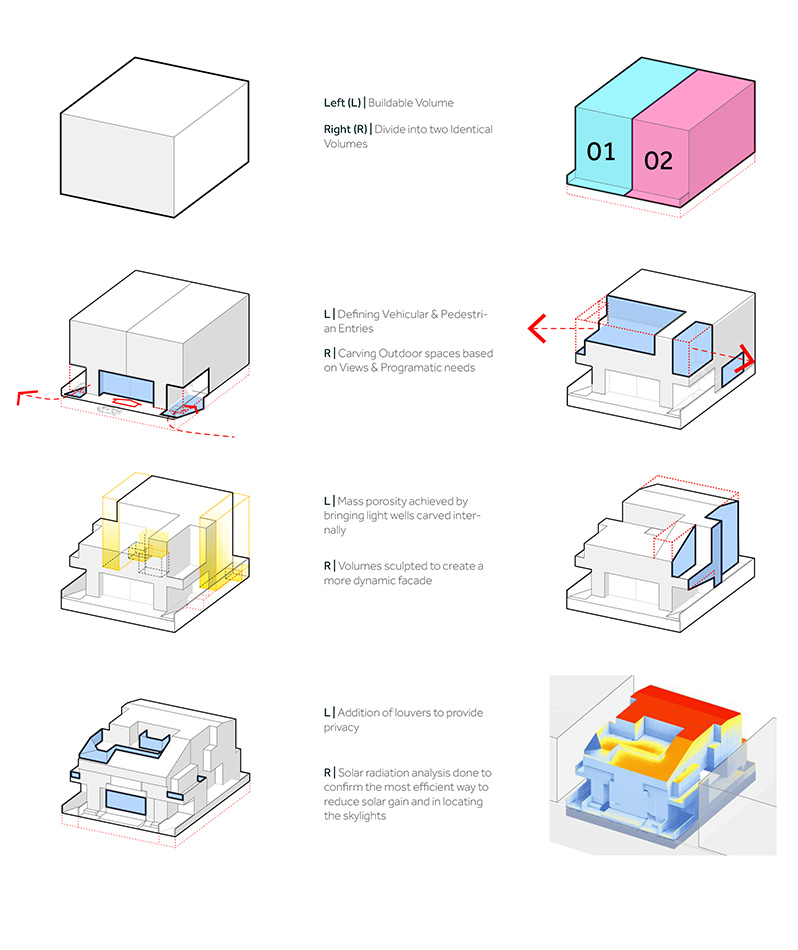 The challenge was to balance the necessity of natural light and Kuwait's scorching hot climate. Light pockets are distributed along the mass of the building, increasing its porosity while avoiding direct sun. This helped in lighting up the interiors while avoiding the harsh direct sunlight.
While maximizing the natural light, overhangs were employed strategically to decrease direct sunlight and solar heat gain. A heat reflecting and self-cleaning exterior paint system in the white finish was used to reduce the heat gain as well as to repel dust, which is a recurring problem in the region. Louvres and overhangs were helped to avoid and reduce direct sun and glare. Sensors and smart irrigation systems were incorporated to reduce electricity and water usage and demonstrate a measured saving of almost 20 per cent electricity and 40 per cent water used for irrigation. Low VOC paint and coating systems were used for better indoor air quality. The project also employs extensive use of eco-friendly cork for acoustic insulation and as underlays below the parquet flooring.
The exterior of the house is finished in an austere palette of smooth white cement render contrasted against natural silver travertine and the rough grey finish of the window frames and louvres. The louvres afford necessary privacy to the stepped entrance foyer and the roof garden. The louvres also soften the contextual impact of the crisp white massing.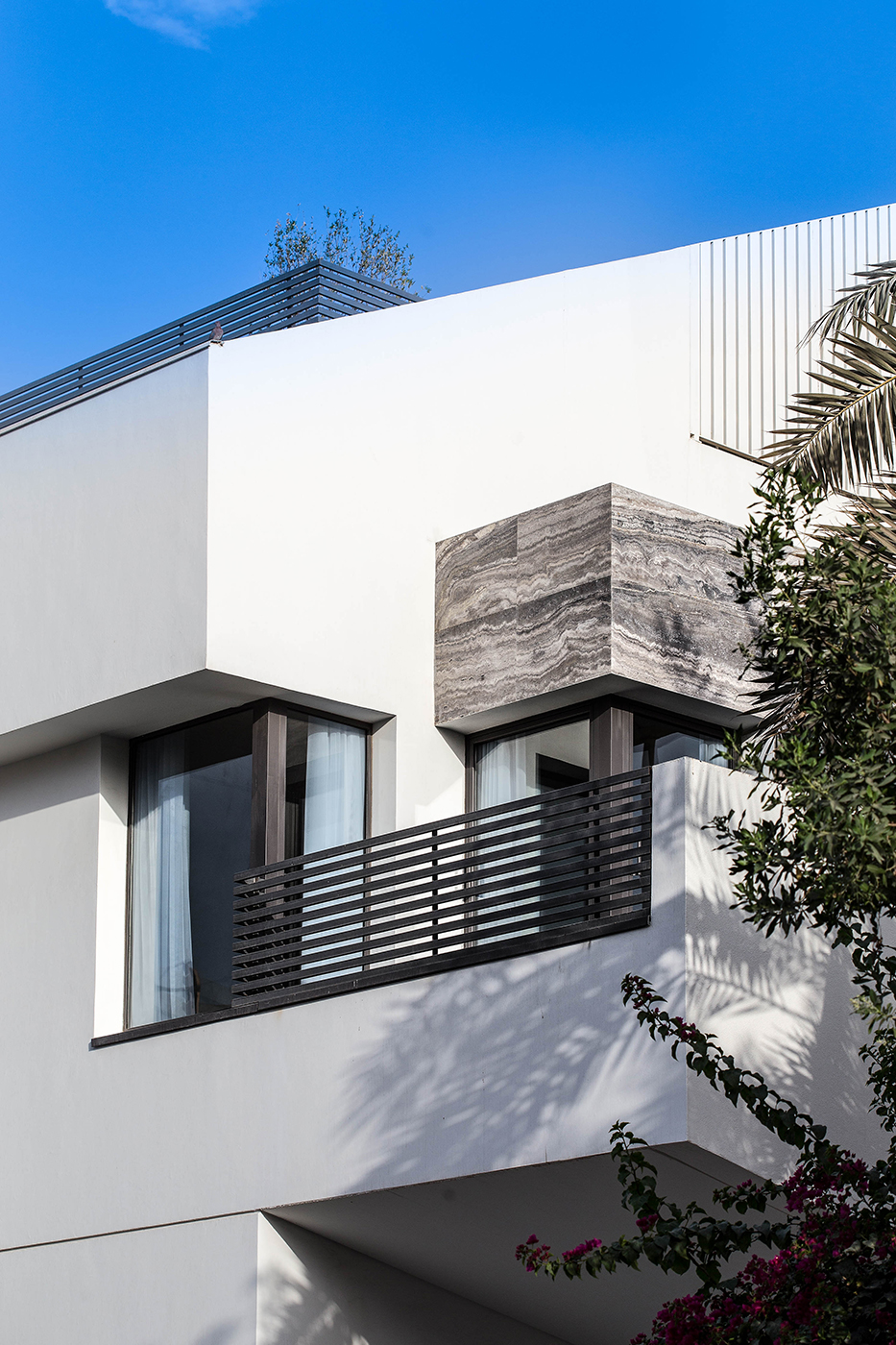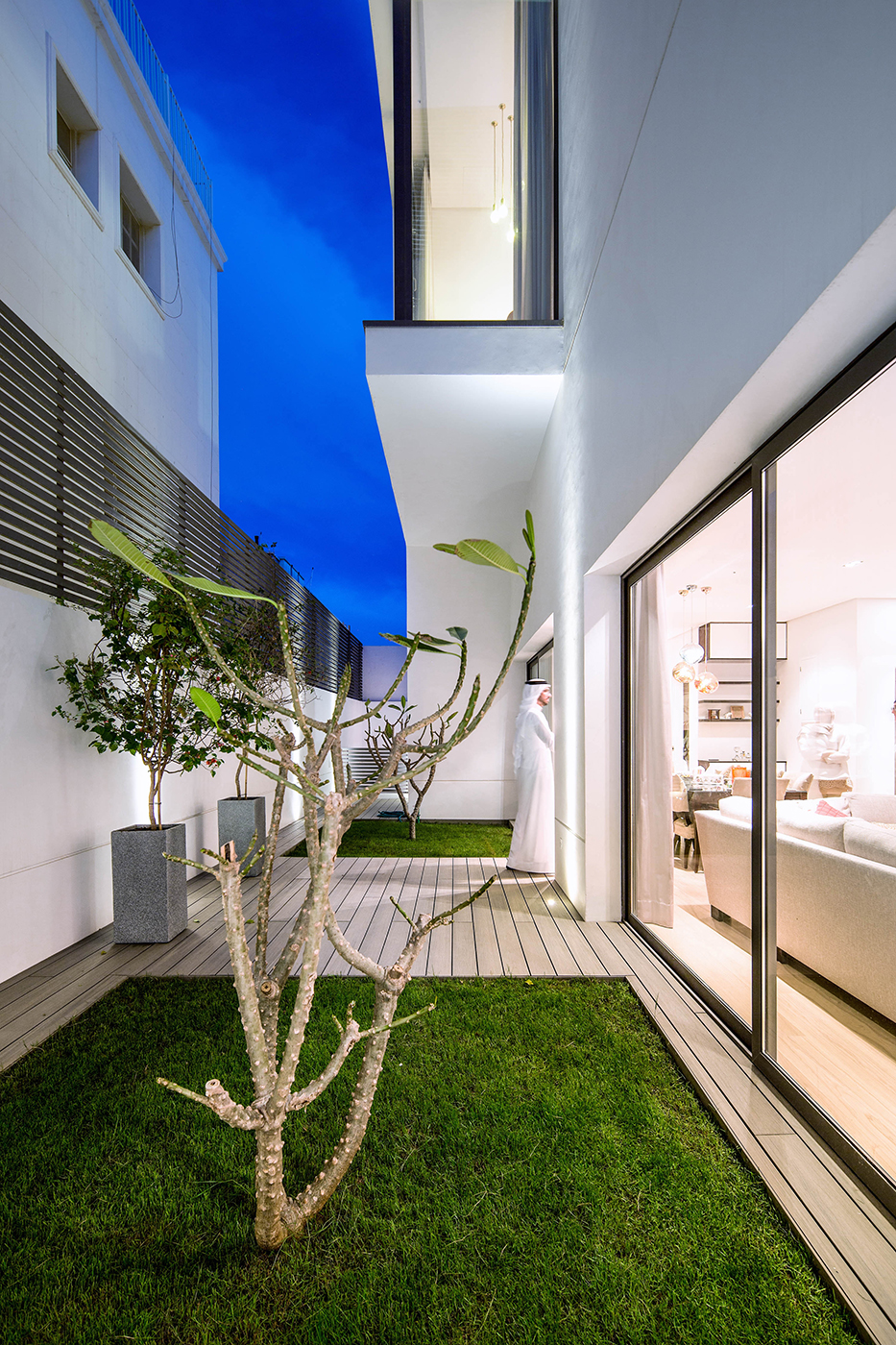 Strategically located gardens, so private they could be secret, fosters greenery and light for the social spaces including the banquet room in the basement.
The materiality of the interiors is driven by the hierarchy of the space, ranging from a dramatic music room finished in an aptly titled scandalous marble, to the almost Scandinavian simplicity of the upper levels that houses the bedrooms, pantry and the informal reading room. Subtle warm tones, achieved by a combination of silver travertine cladding with white oil finished ash parquet, set the mood for the ground floor living and dining areas.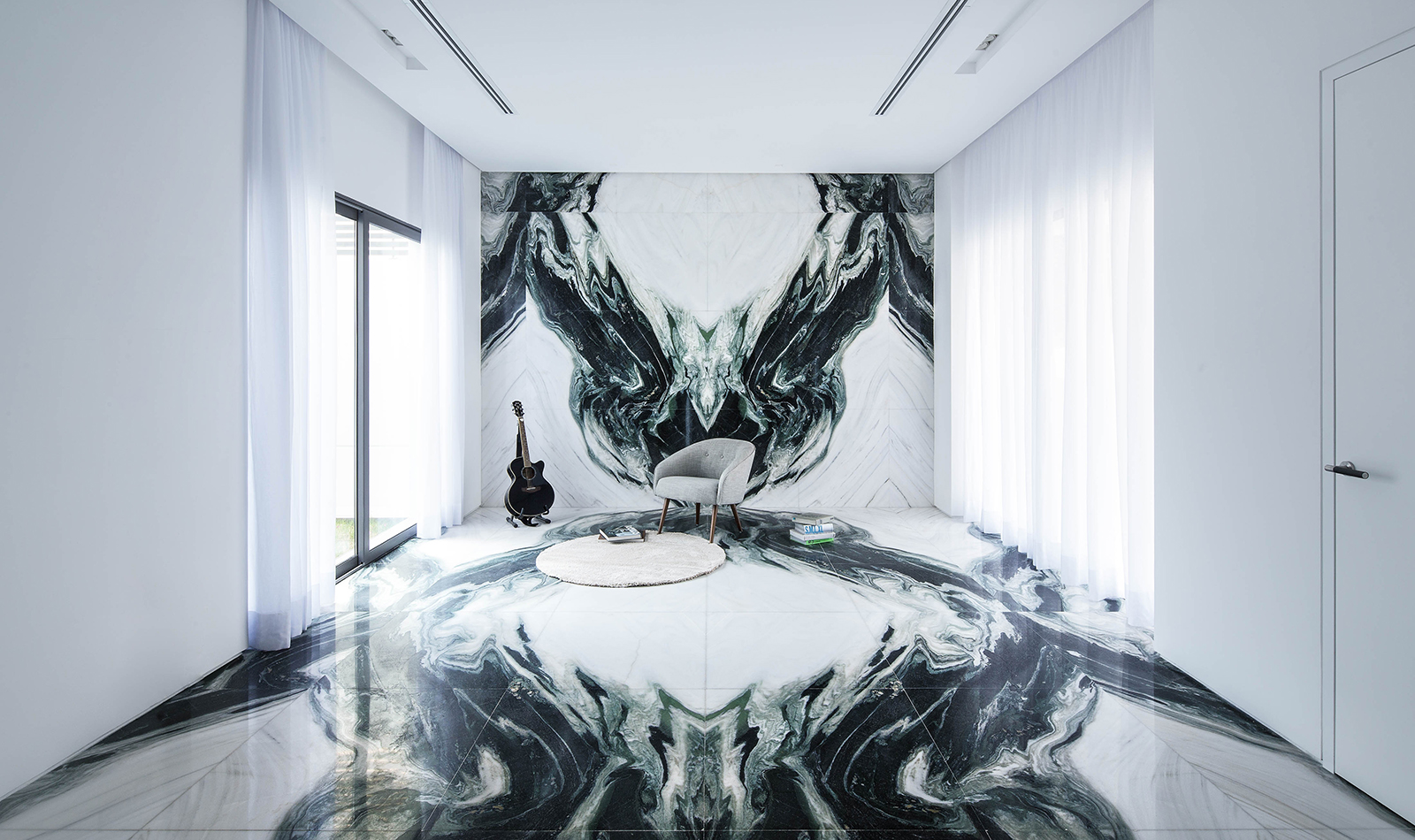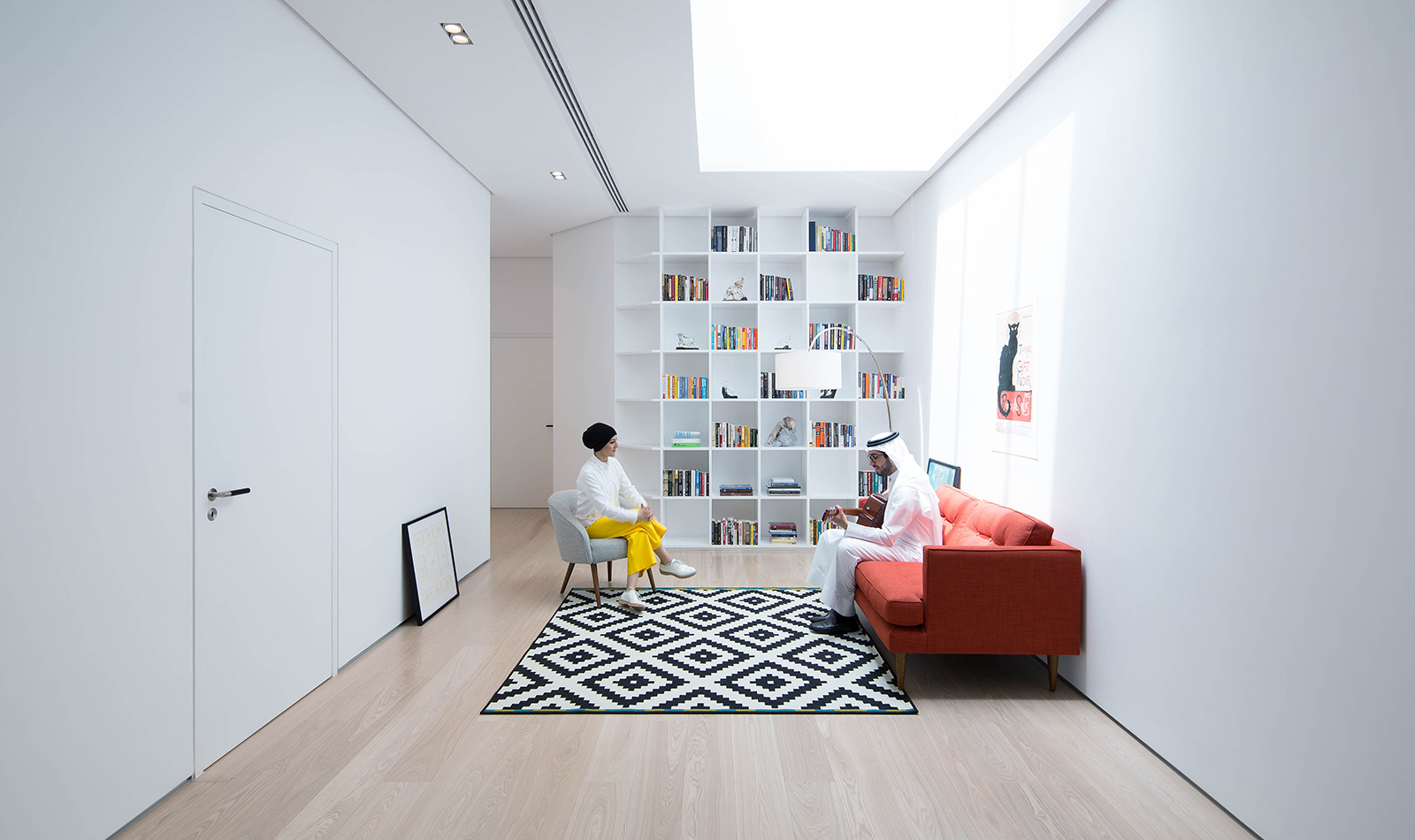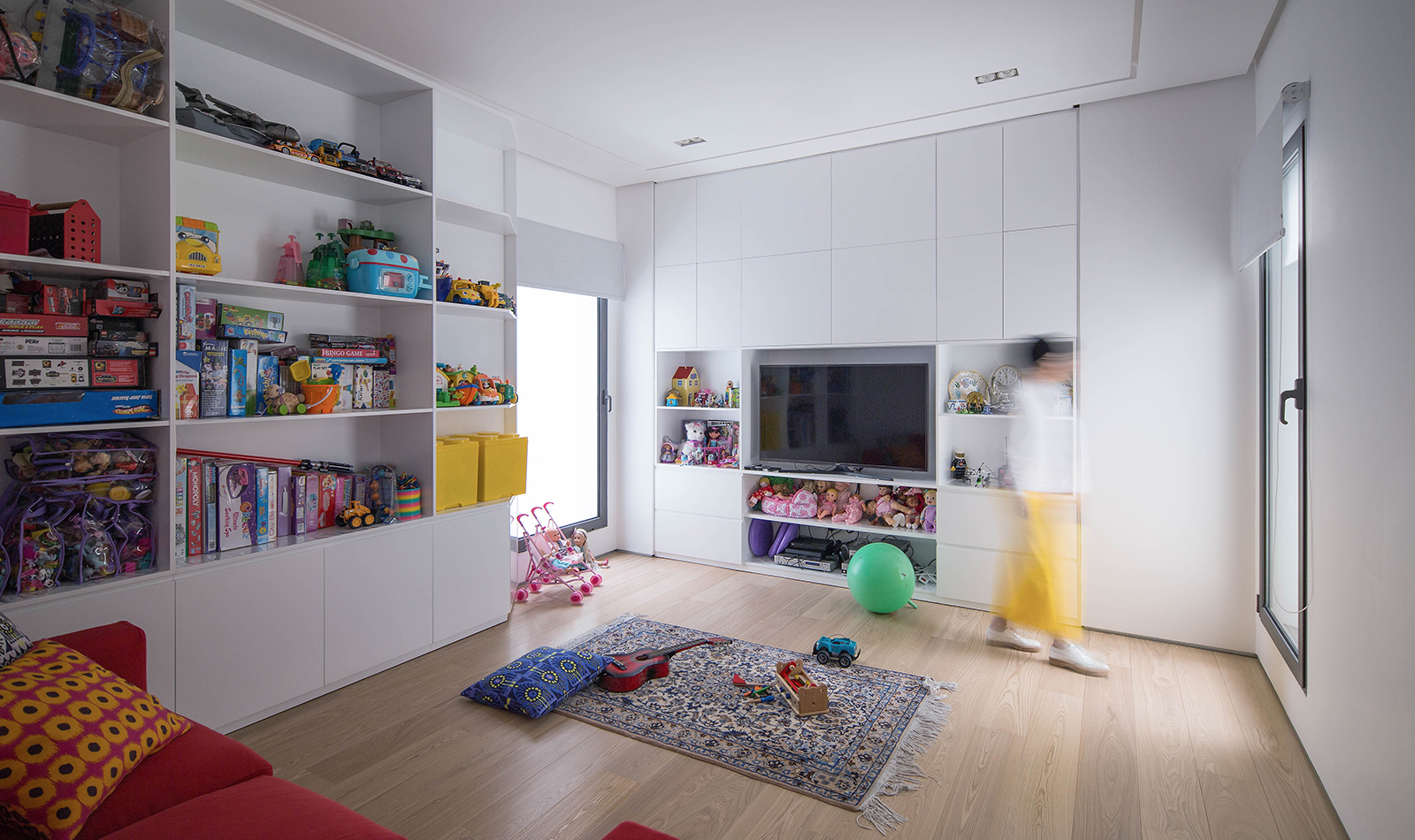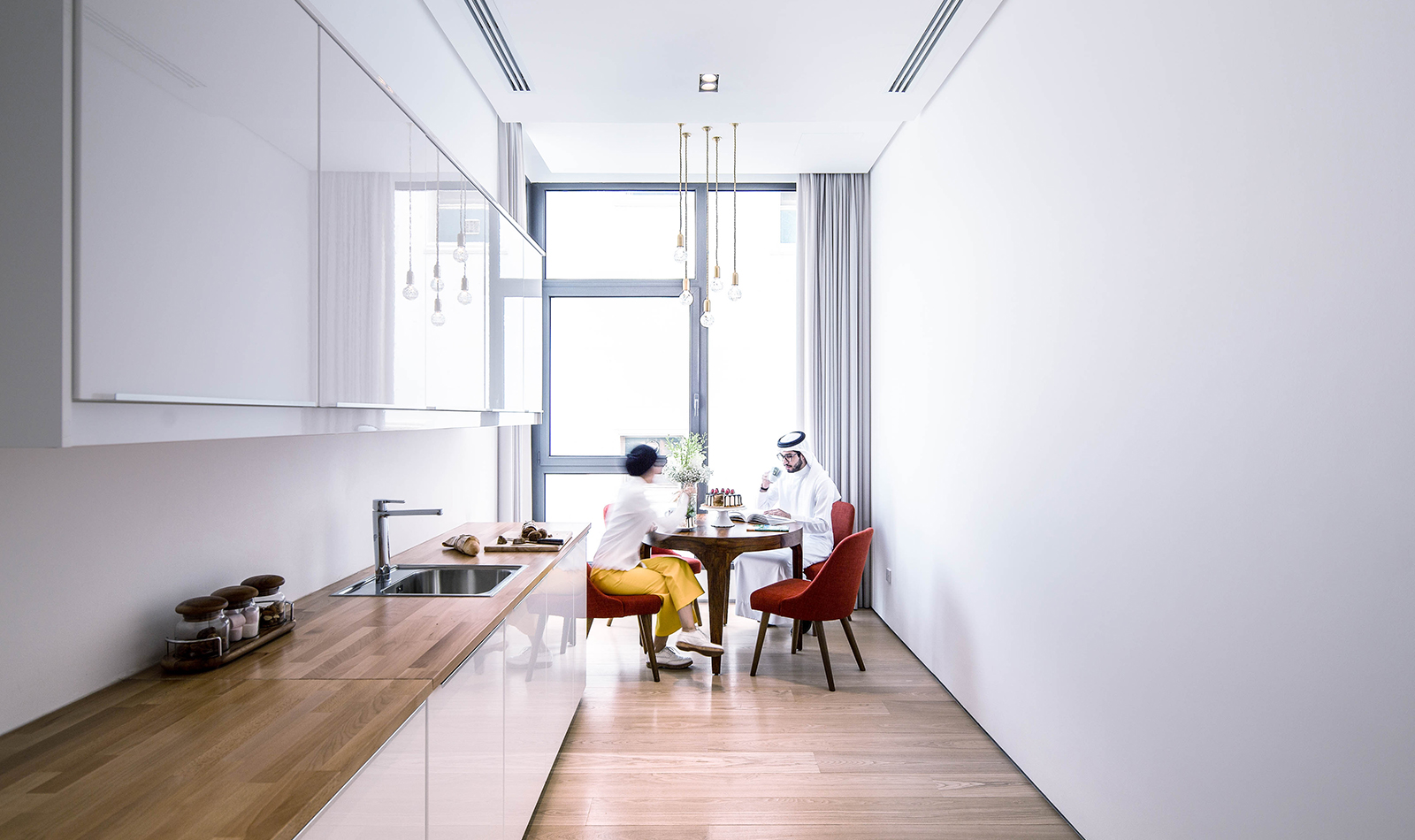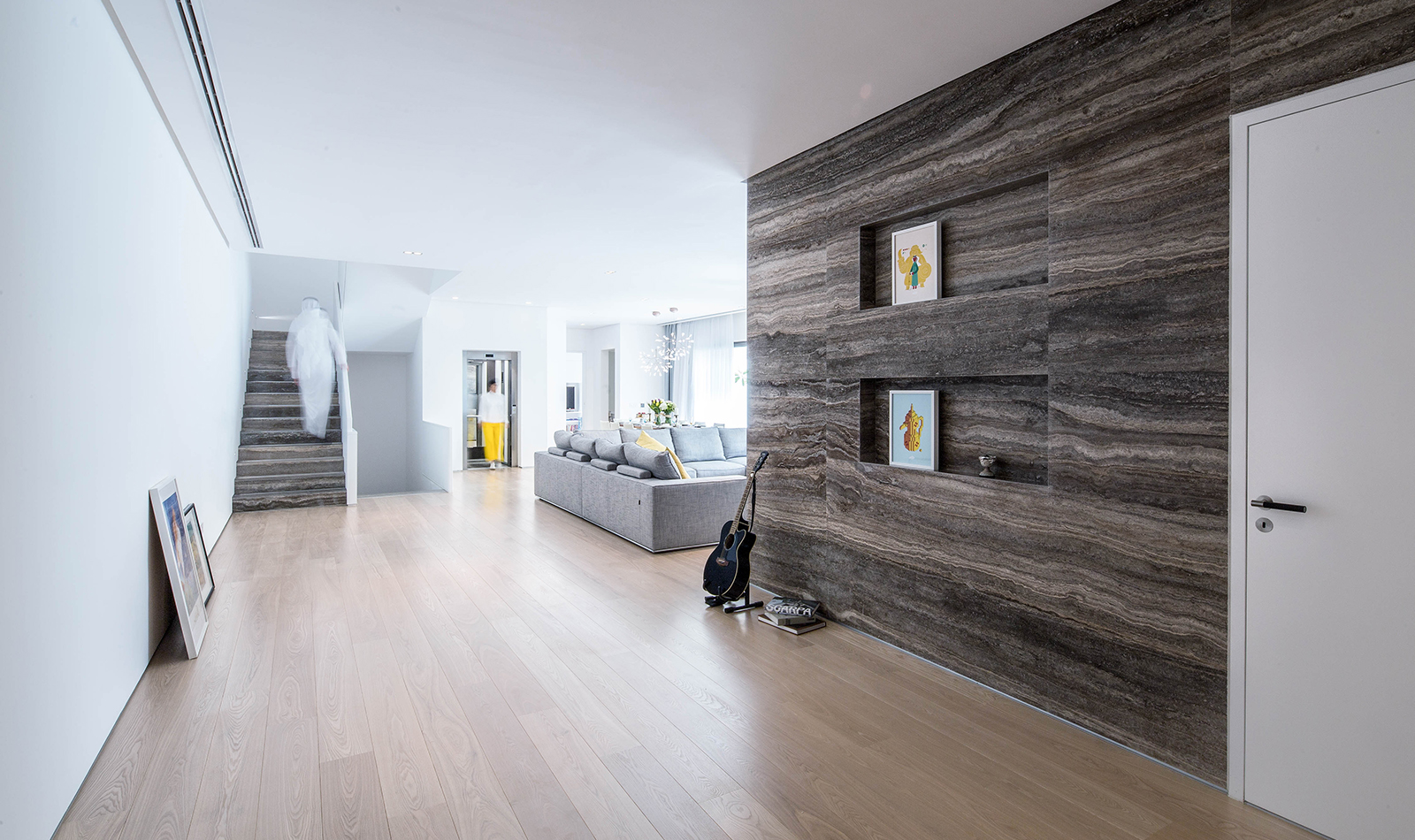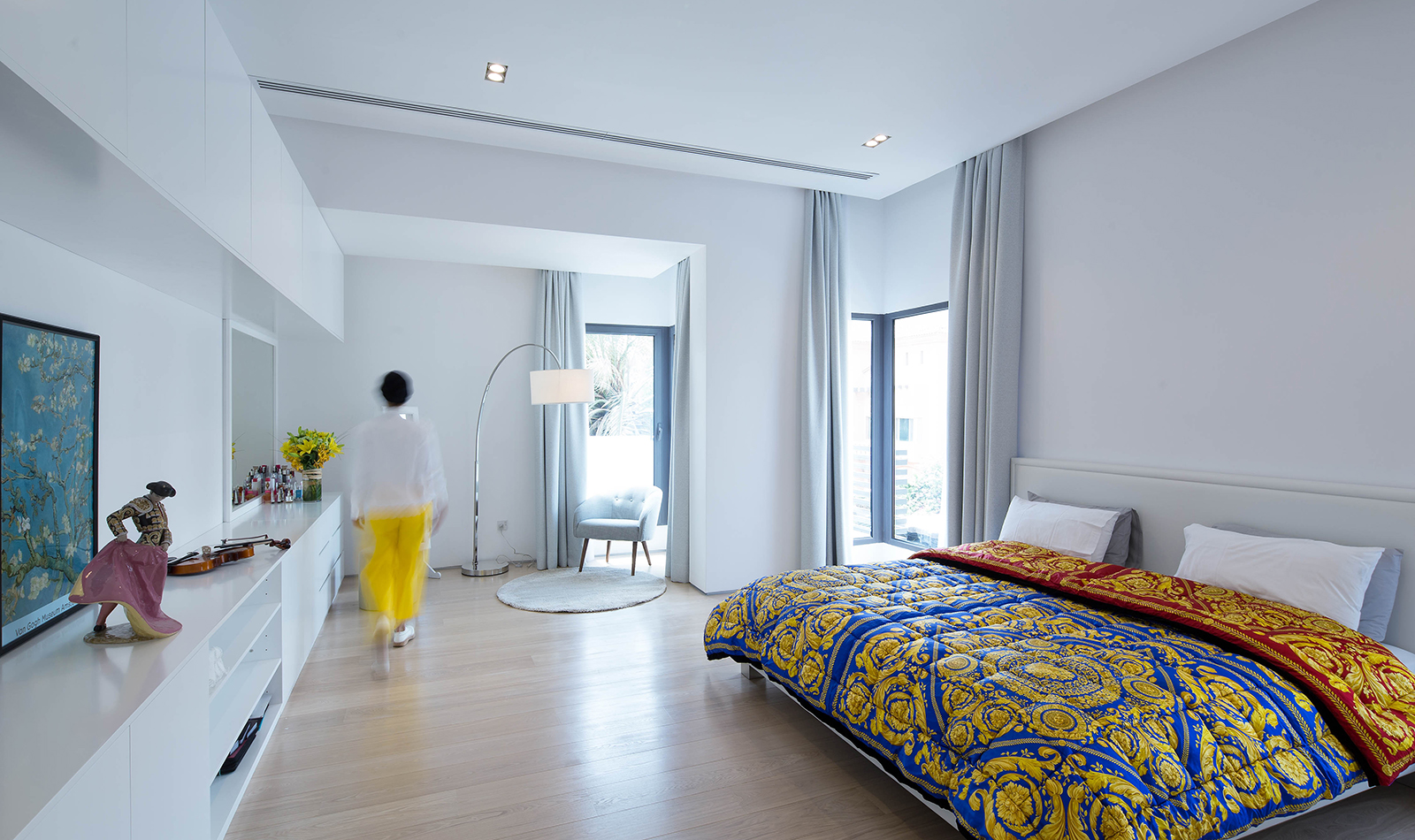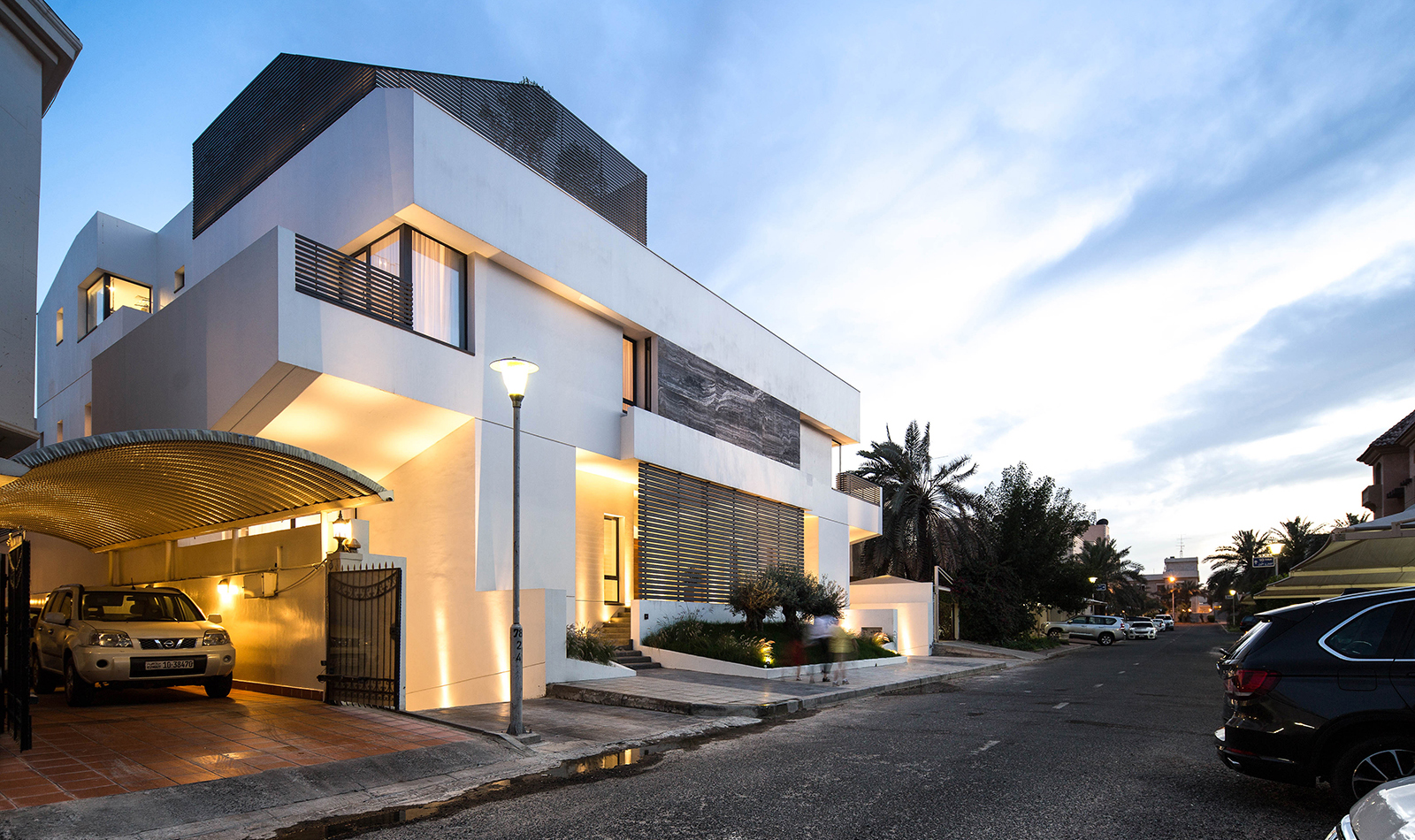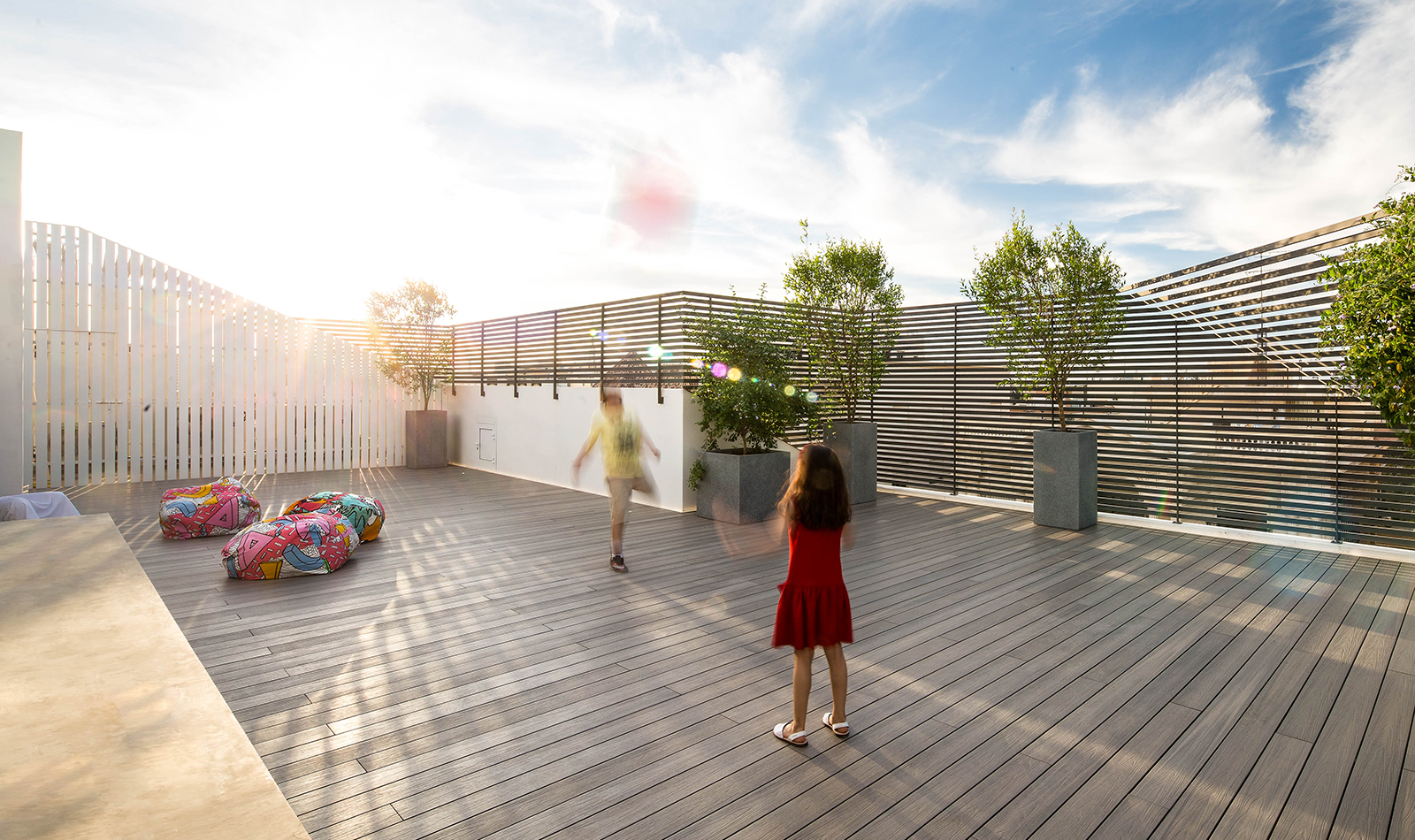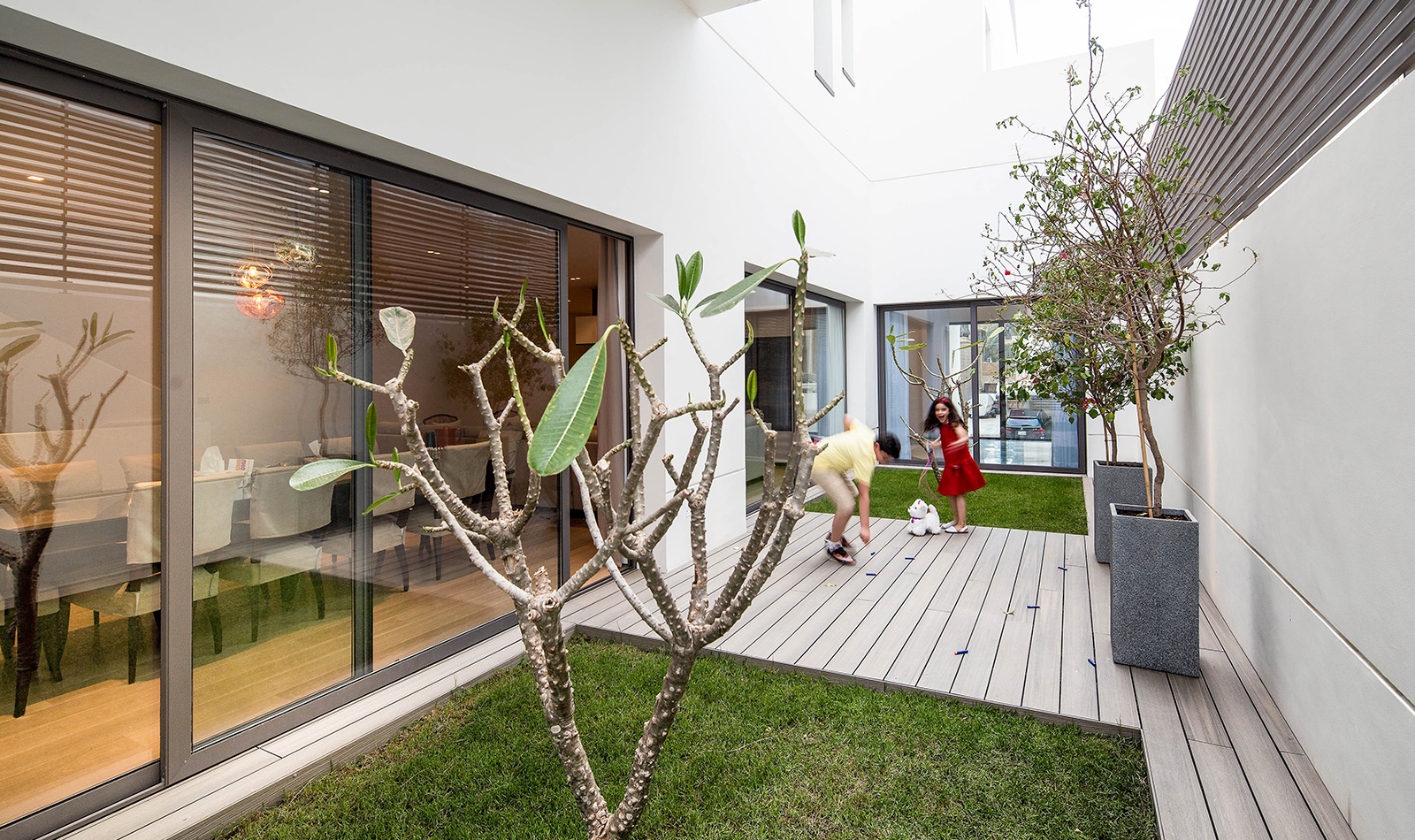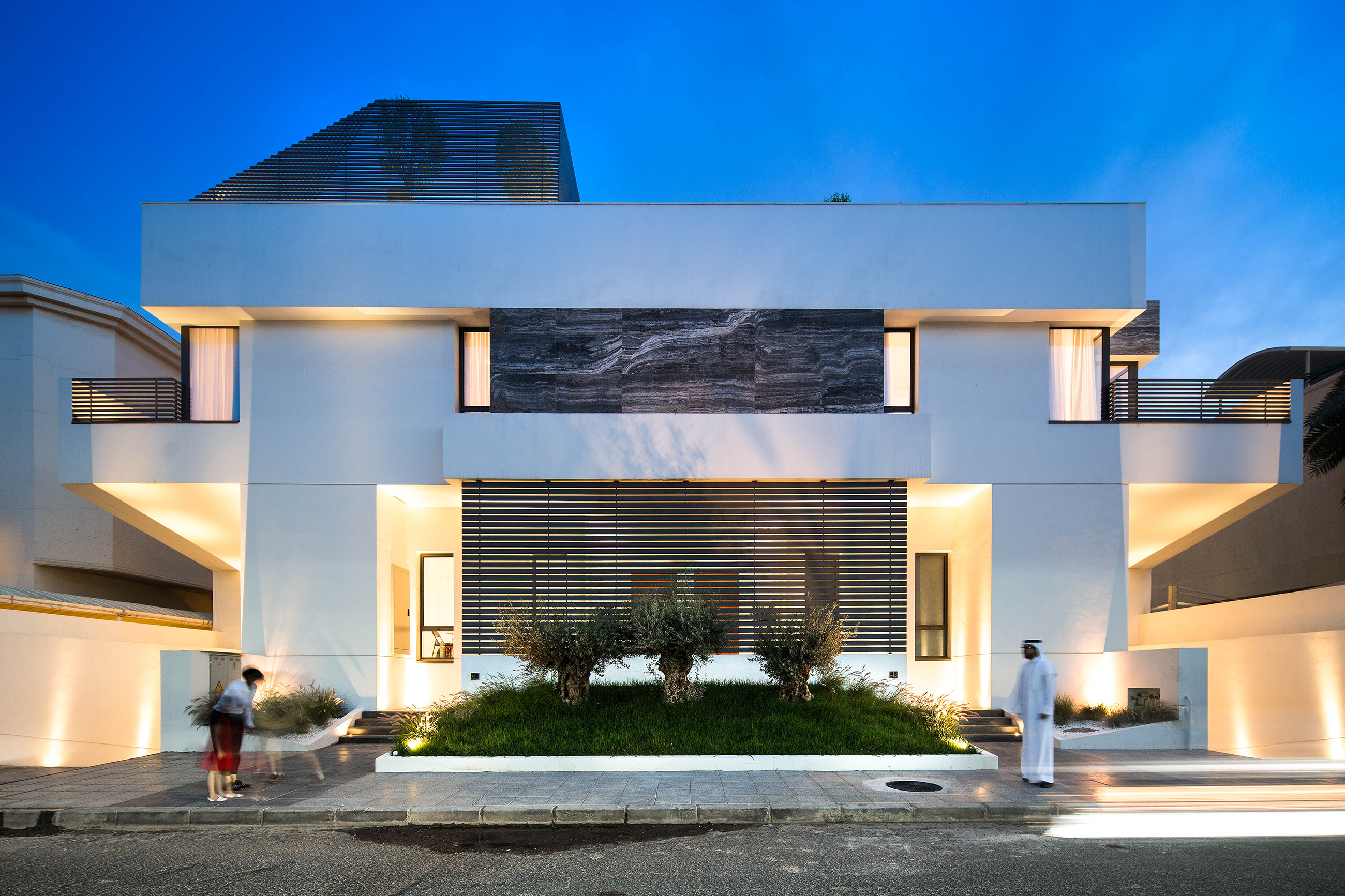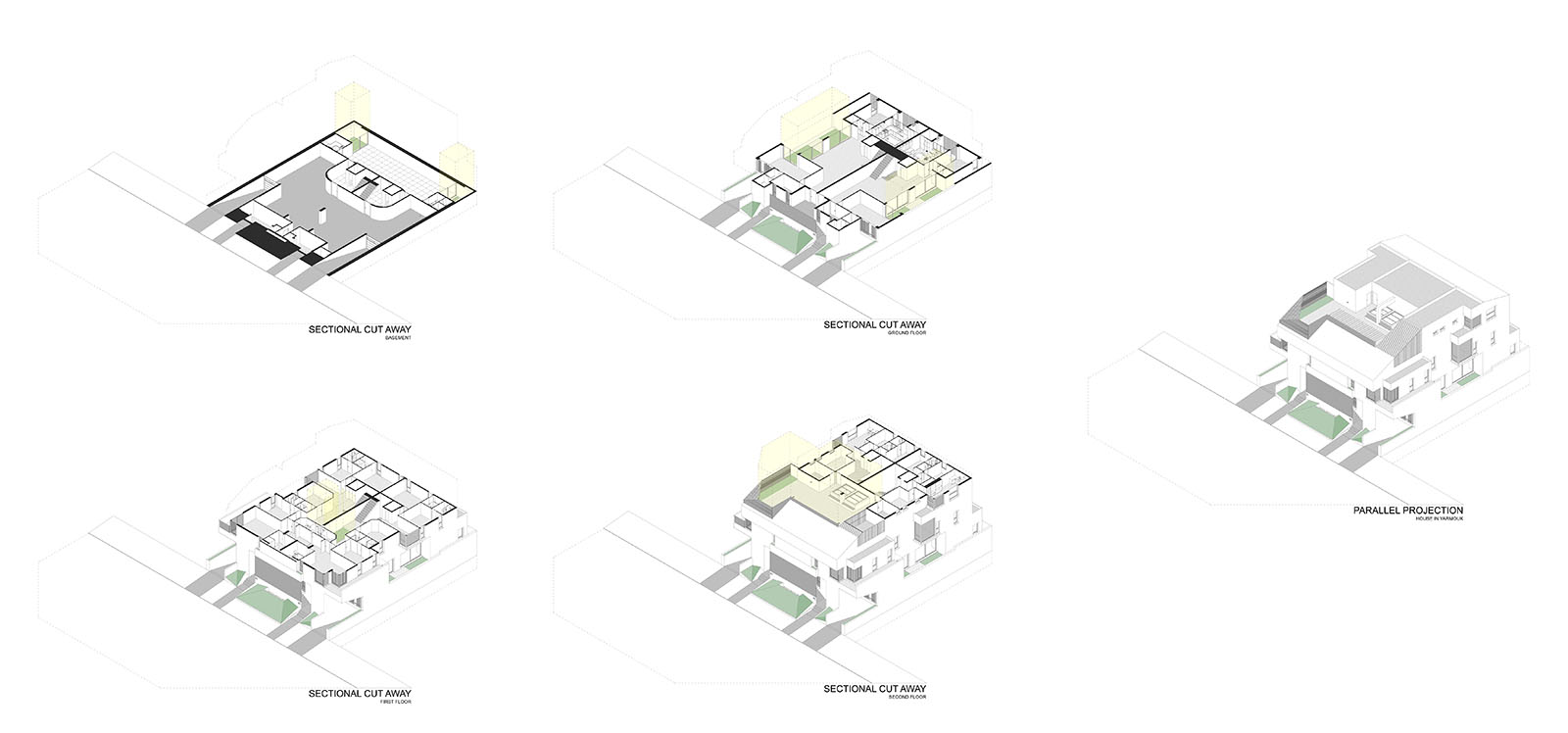 RELATED PROJECTS
Private Villa Al Bidaá Kuwait City 2016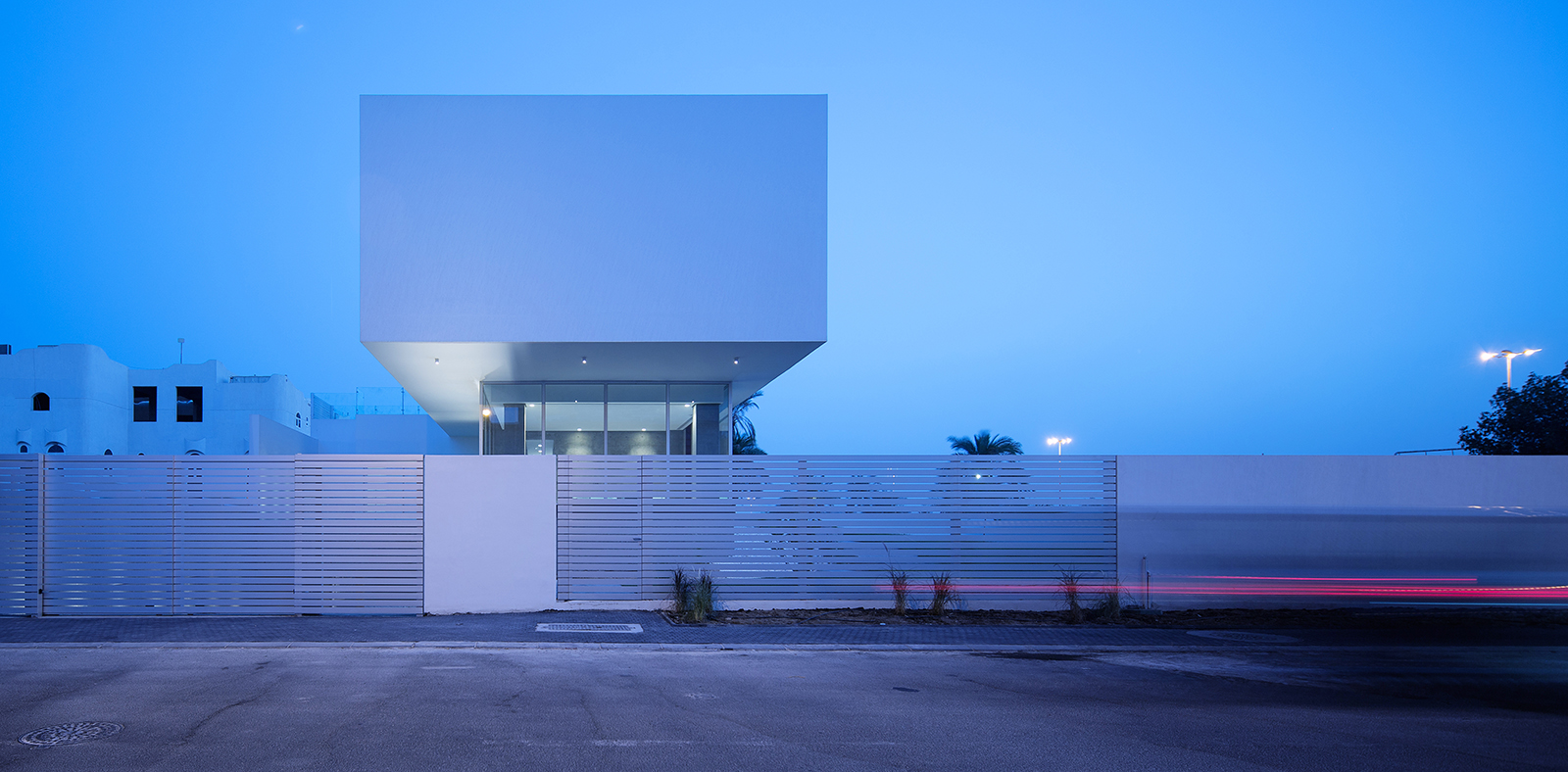 F.LOT:
Private Villa Al Bidaá Kuwait...
Apartment Building Salmiya Kuwait City 2015
EDGES APARTMENTS:
Apartment Building Salmiya Kuwait City...