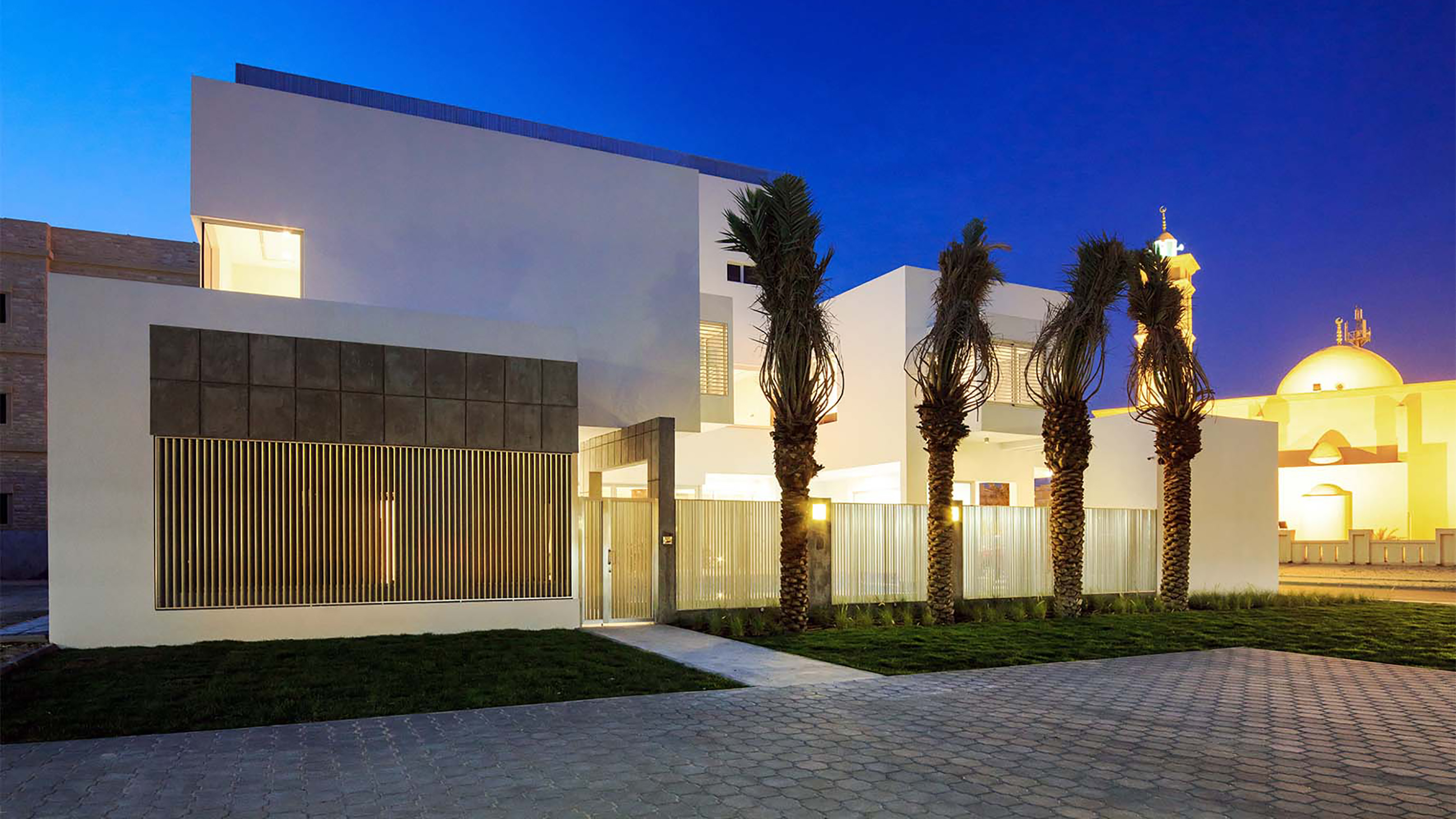 Studio Toggle Architects were commissioned to create a fresh design for a private residence, for which planning permissions were already obtained.
Design
Hend Almatrouk, Gijo Paul George
Rather than starting from scratch, which meant huge delays and cost overruns, we proposed a series of measured modifications, through which we achieved the goals of a completely new design, at the same time staying within the obtained planning permits.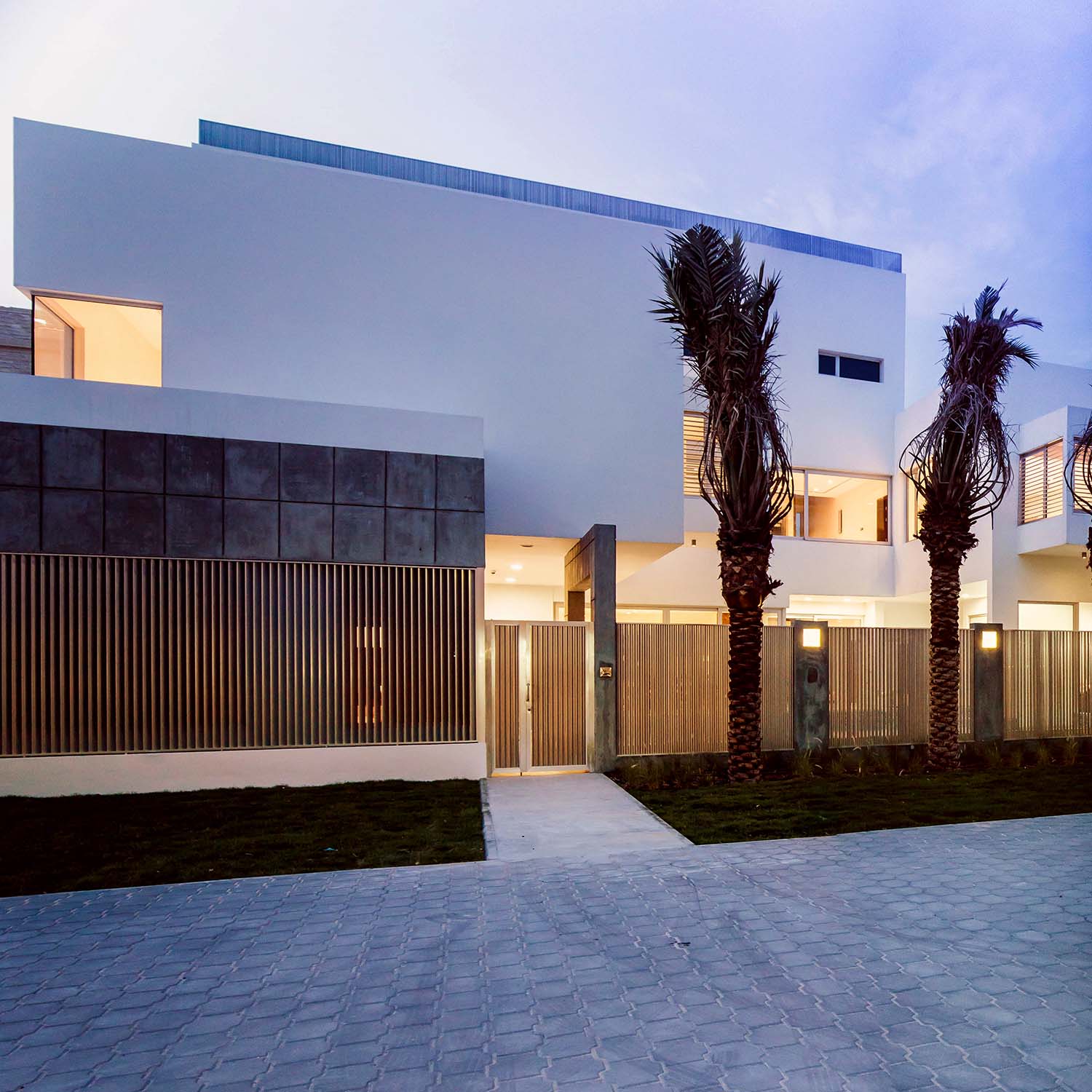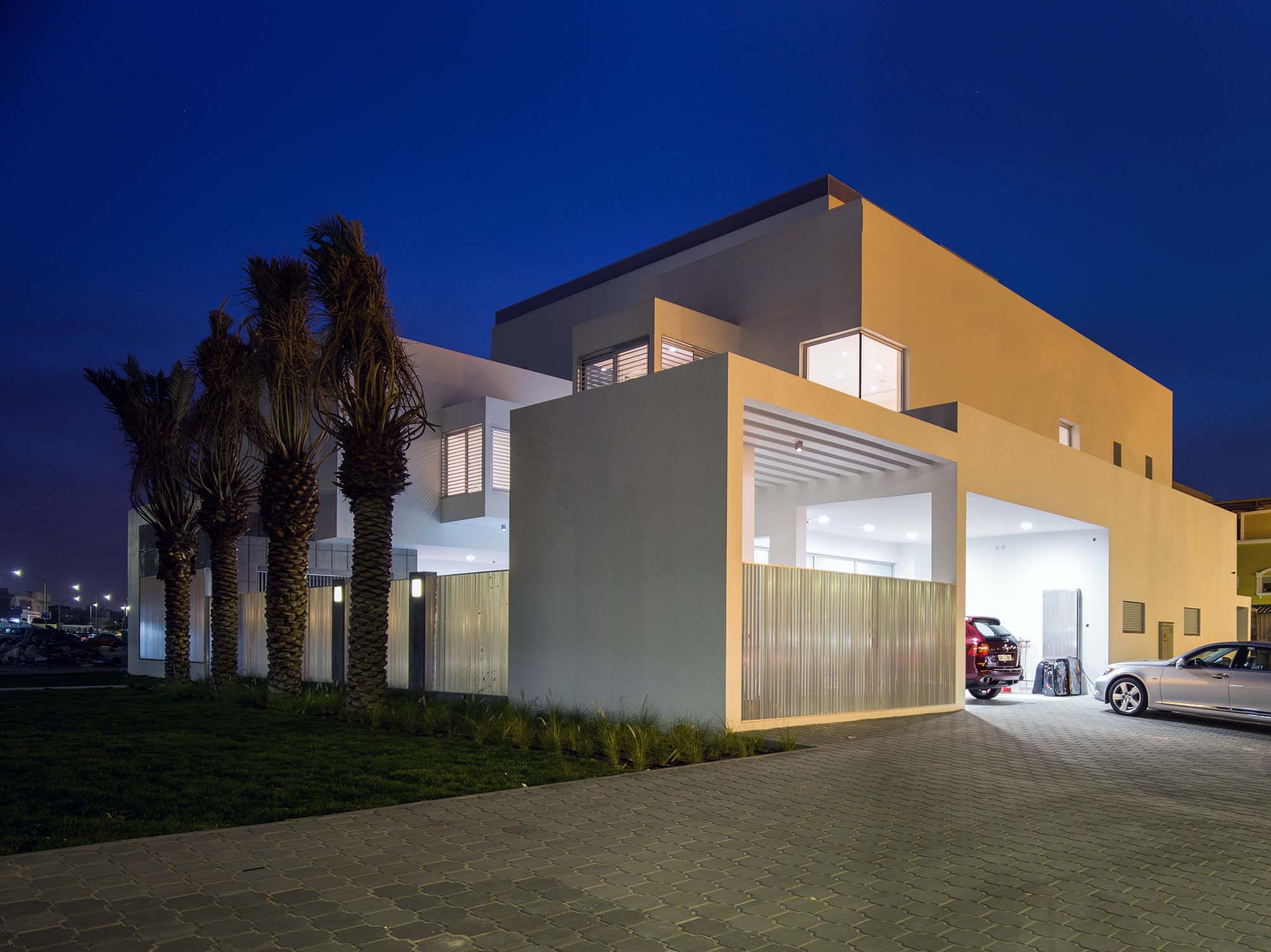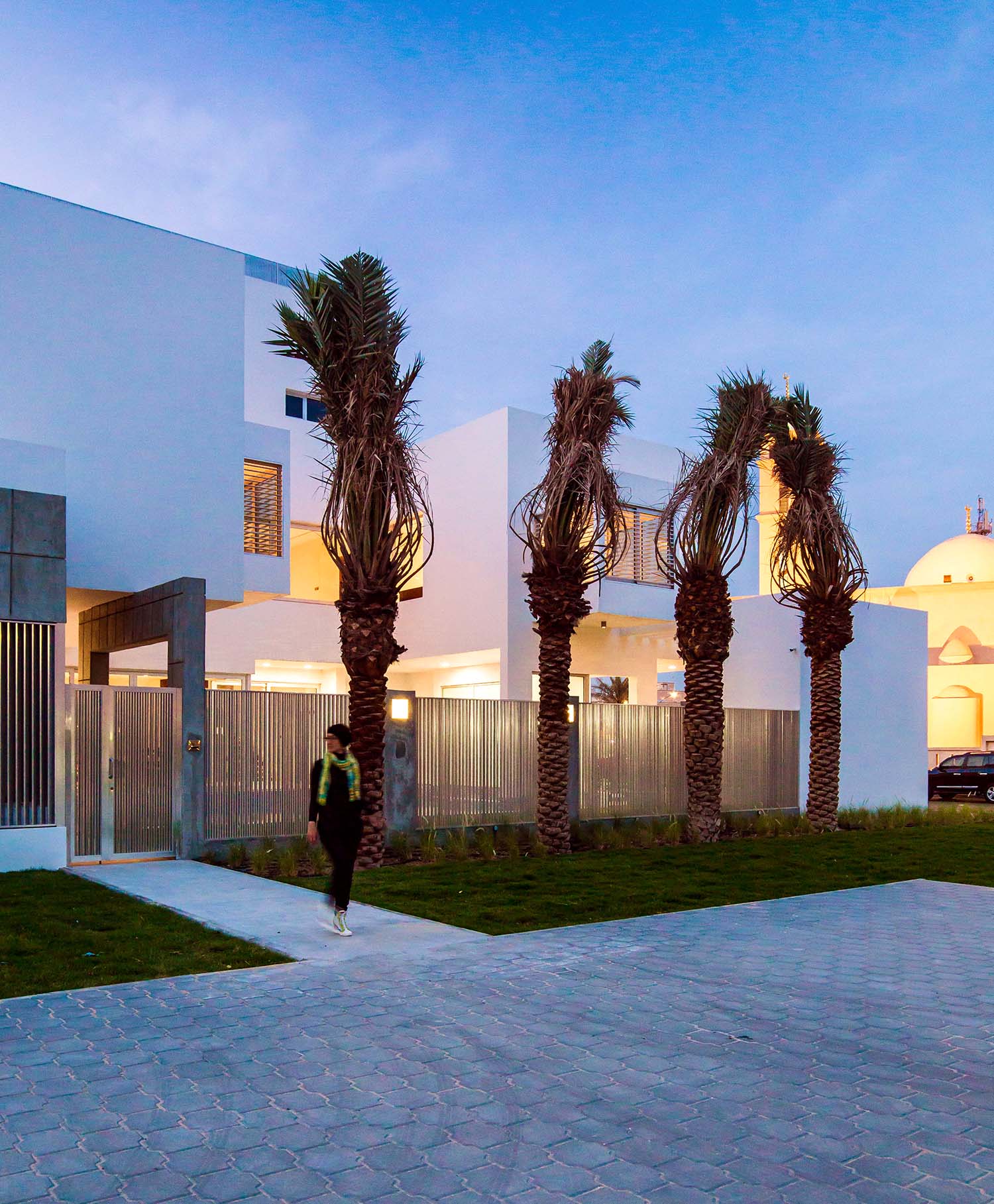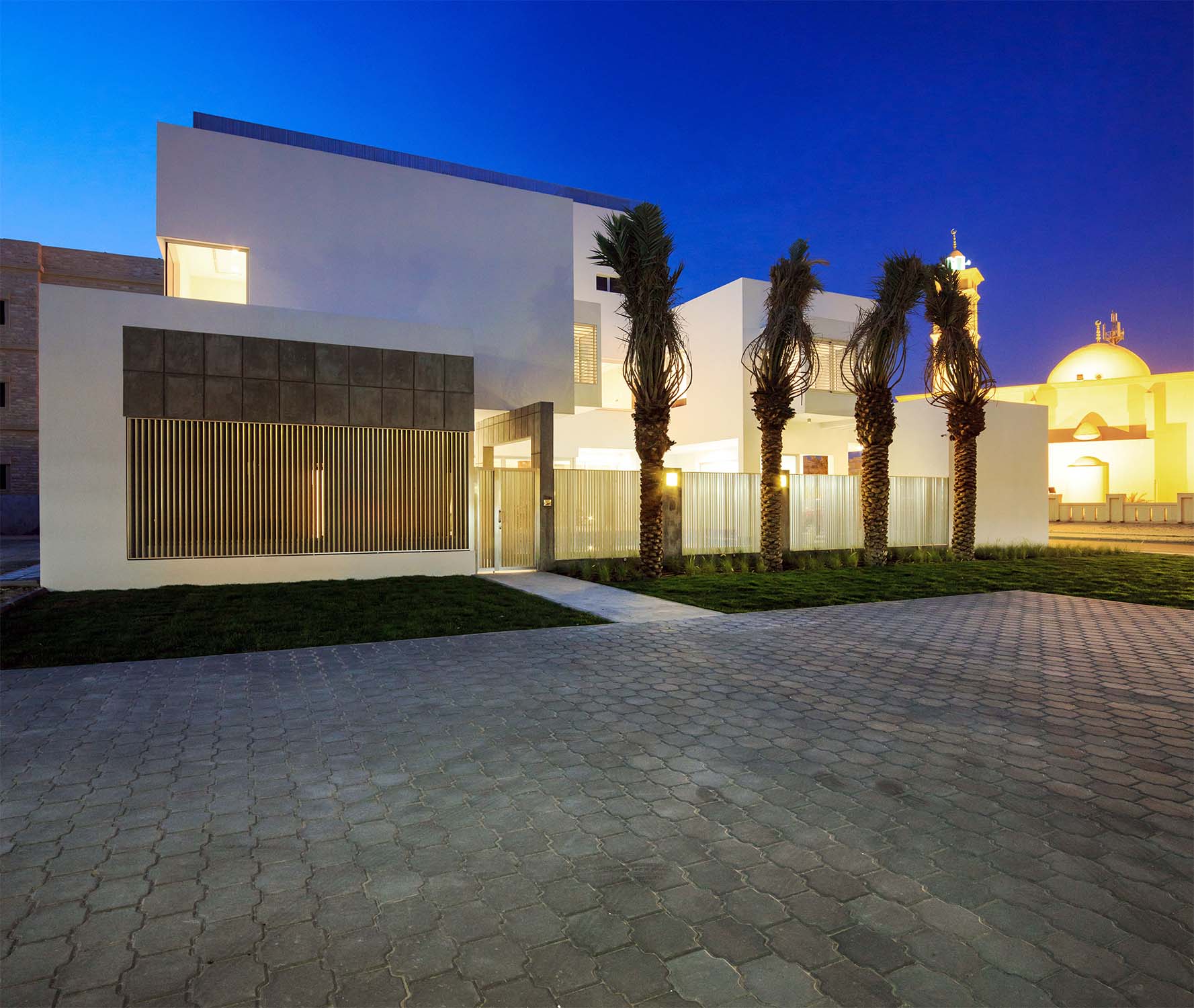 The house occupies a corner plot in Al Salaam, which is more or less a newly developed residential area in Kuwait.
Need for a balance between privacy and openness informed the design and so did climatic and environmental concerns.
The swimming pool takes the centre stage and the house wraps around and opens up into it.
The large glazed walls of the ground floor create a seamless effect between the ground floor spaces and the pool.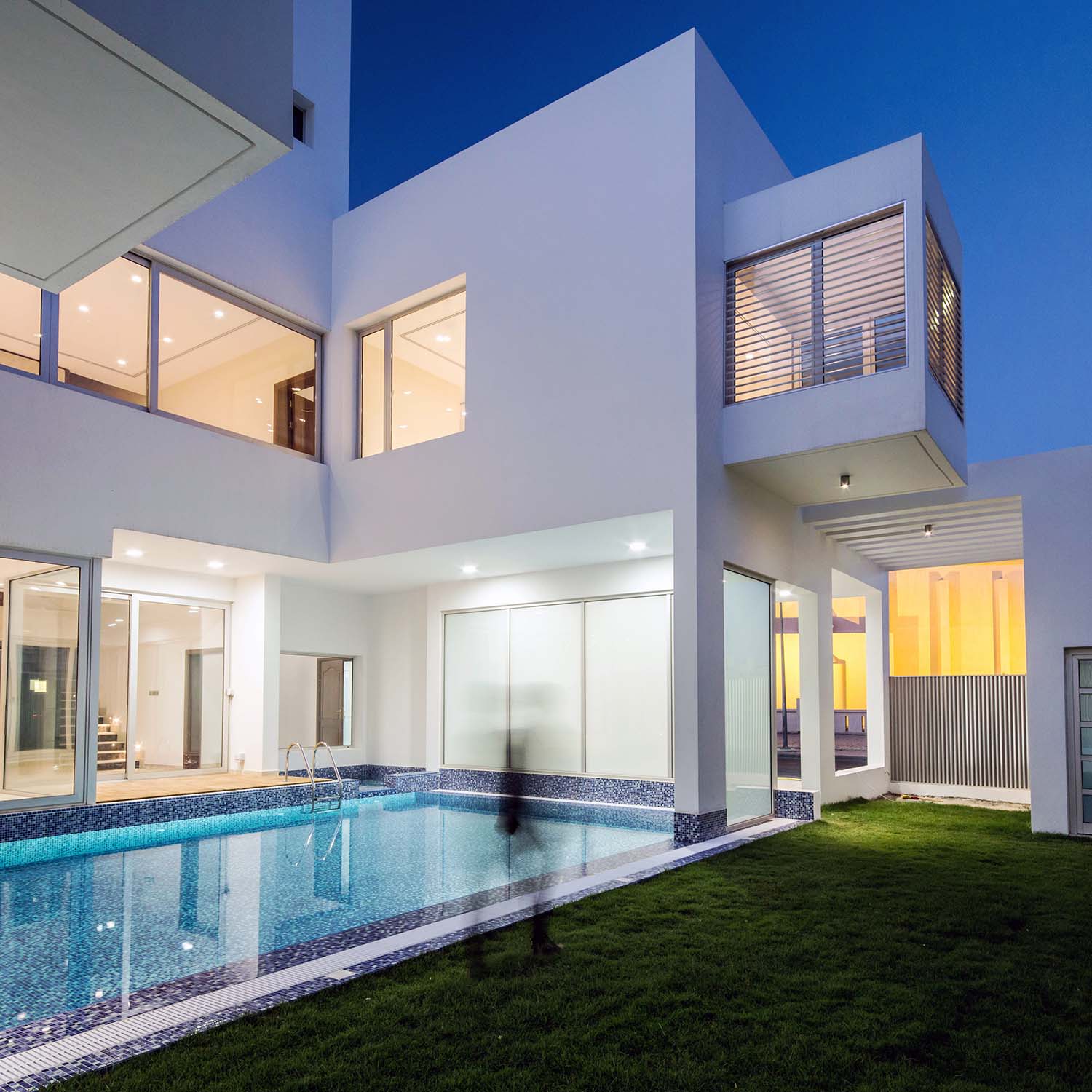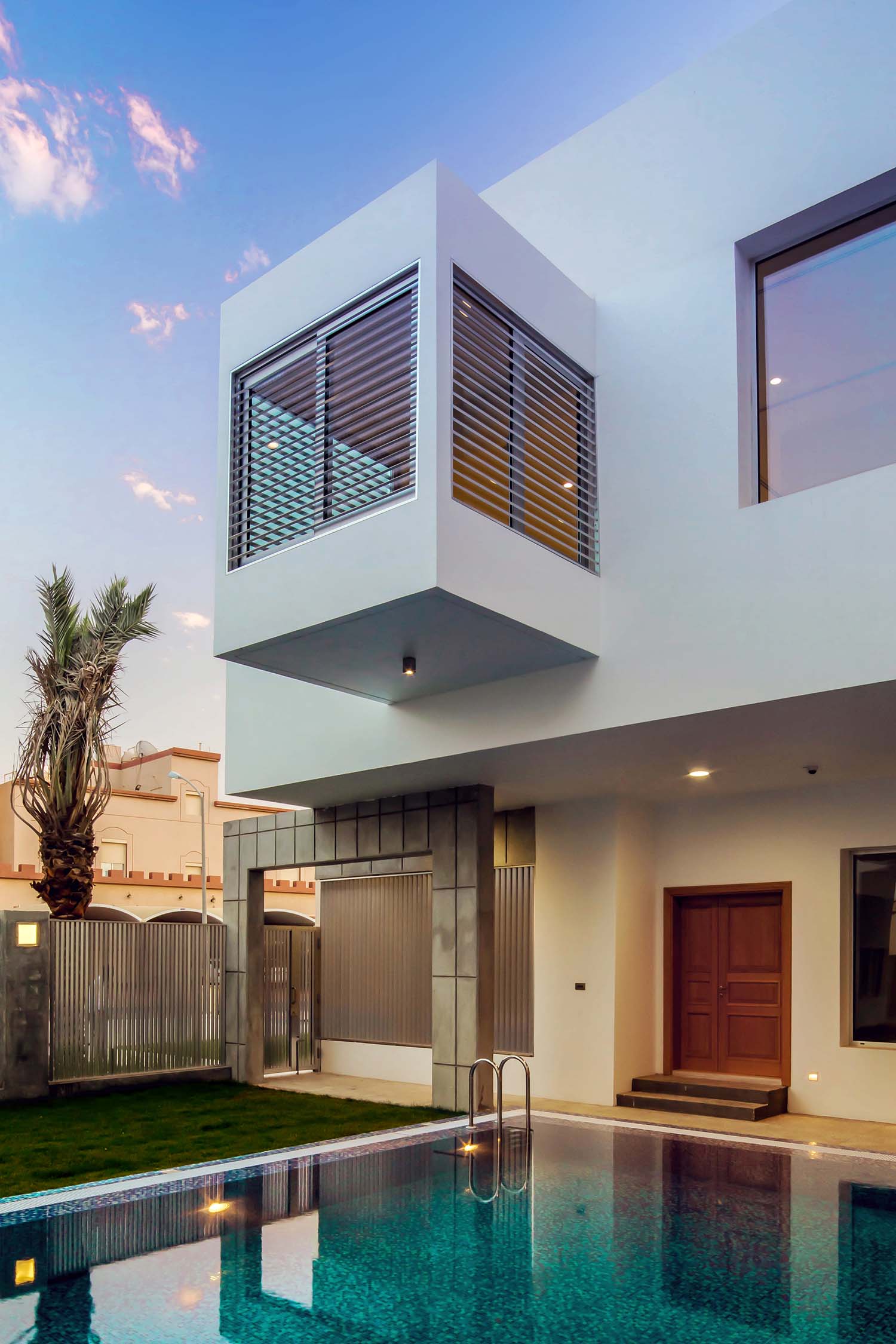 The upper floor is slightly cantilevered to form overhangs above the glazed walls, minimizing the heat gain.
This arrangement is reminiscent of the traditional courtyard houses which utilized a water feature to cool the passive air through evaporation.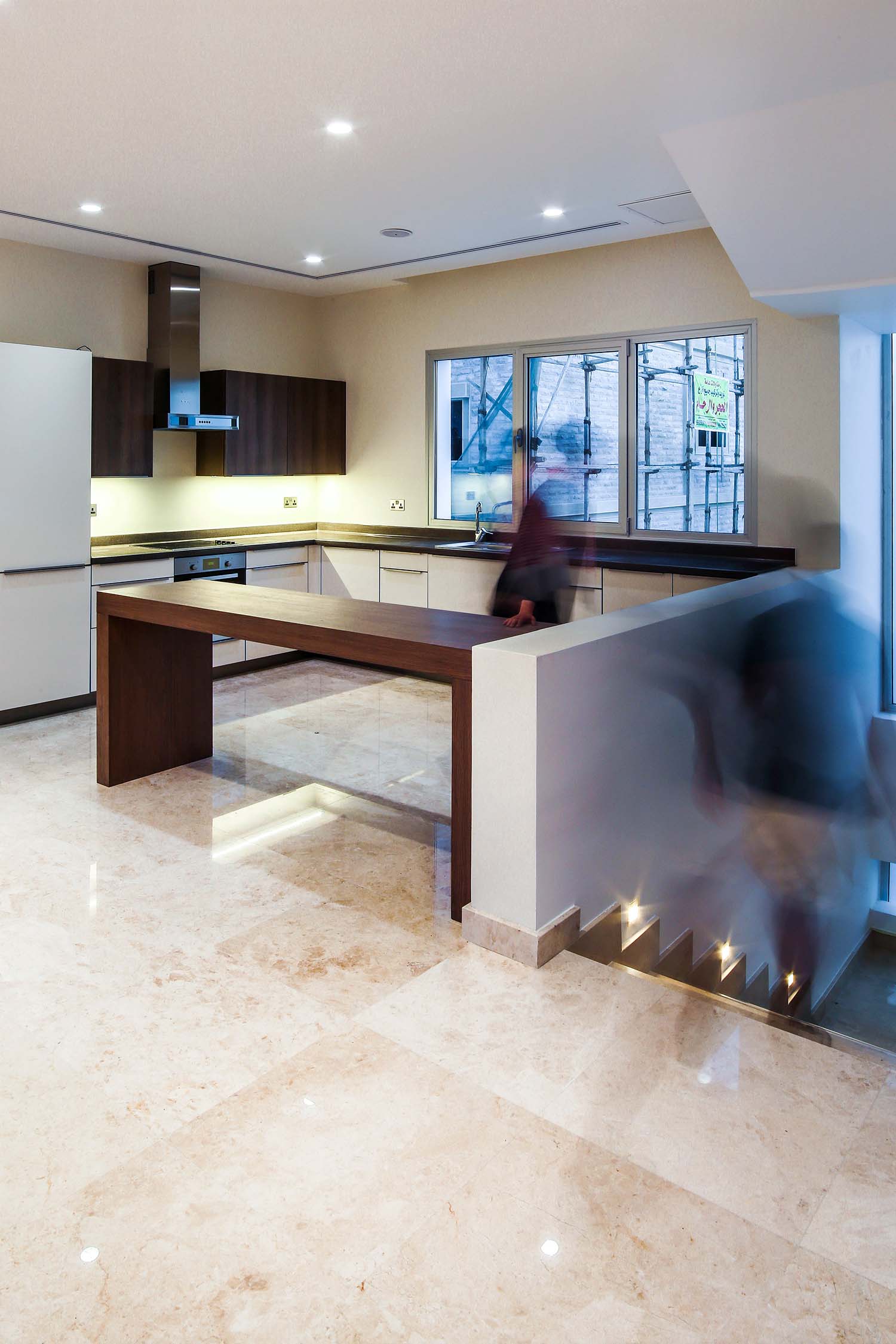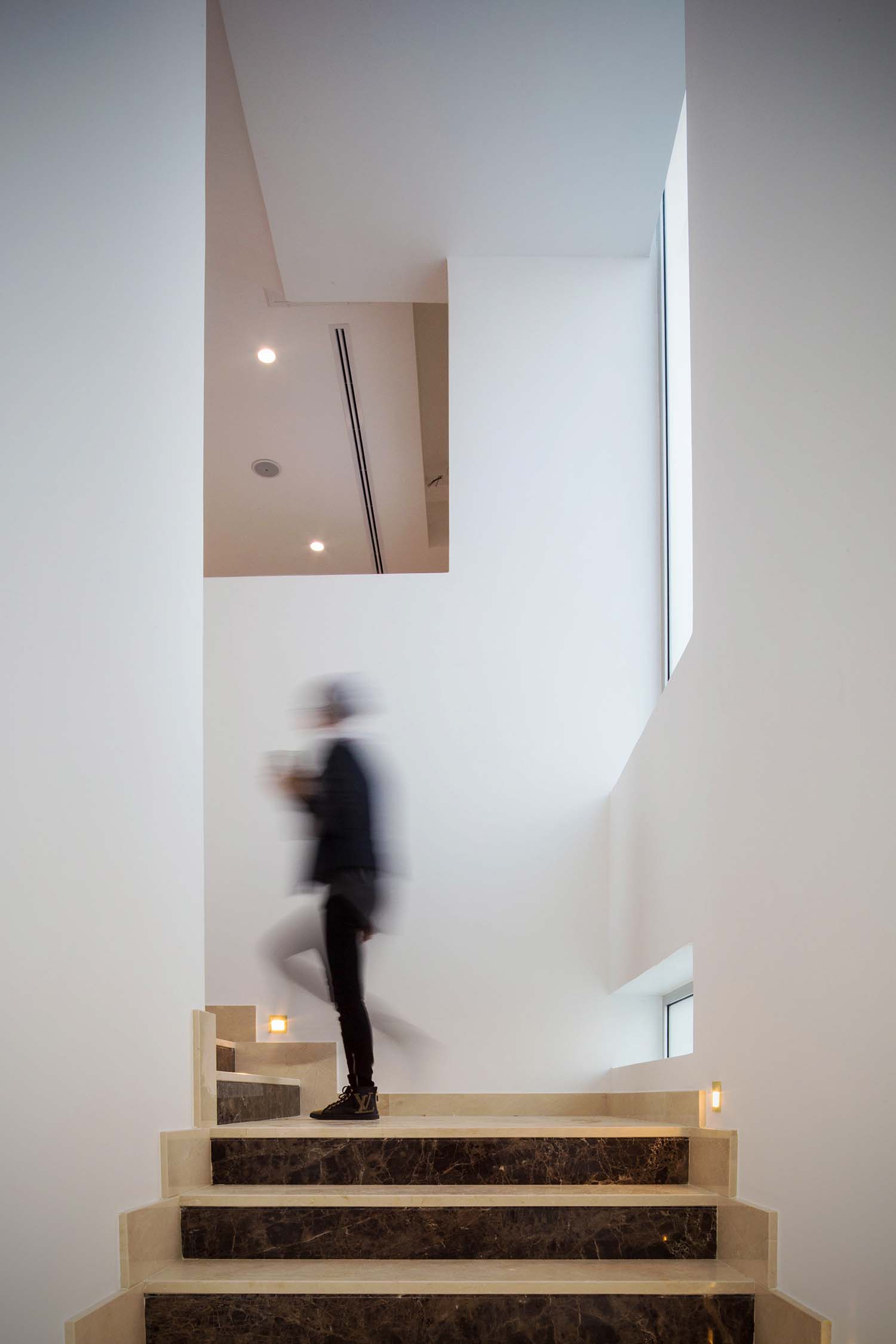 The simple white massing of the house is strategically ordered for optimum shading as well as the reflection of the harsh desert sun.
The two cantilevered square windows offer wrap around views as well acting as a cosy alcove floating above the pool.